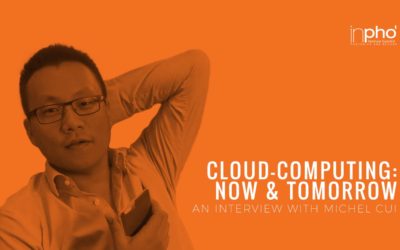 cloud-computing:now & tomorrow an interview with michel cuiA panel discussion at INPHO® Venture Summit will be dedicated to ubiquitous high-performance computing. In this interview Michel Cui, head of Mid-market & Internet Industry and Benelux country manager at...
Inpho® Venture Summit:


press releases
Inpho® Venture Summit: europe abounds with innovation ; ecosystem maturing but needs more private capital and industry support
Written on 18 October 2016.
Technological innovation and entrepreneurship is on the rise in Europe, say panelists at INPHO® Venture Summit, a financial investor and strategic business partnering event focused on growth market investments.
Inpho® Venture Summit: l'Europe déborde d'innovation ; l'écosystème arrive à maturité mais requiert le soutien des investisseurs et des industriels
Écrit le 18 Octobre 2016
L'Europe s'intéresse de plus en plus à l'innovation technologique et encourage l'entrepreneuriat. C'est ce qui ressort des interventions lors du INPHO® Venture Summit, la convention d'affaires dédiée aux investisseurs et aux entrepreneurs visant les marchés en croissance.