Top reasons why investors attend
INPHO® Venture Summit
INPHO® Venture Summit, is an invite only congress that brings leading global visionaries together to exchange high level insights off the beaten tracks.
We challenge our guests to be enlightened by latest industry disruptions, contribute to innovative ideas, and exchange solutions that will influence the foundations for next generation impact.
INPHO® Venture Summit is a unique experience, set in a picturesque atmosphere, eliminating the background noise of typical networking opportunities, and opening the stage to deep dive into technologies that will be leading the business models of today and for tomorrow.
With a gathering of 500 participants every two years in previous successful editions, INPHO® Venture Summit has shaped a special agenda to deliberate on the future we want to design, develop, and set-up collaborations to reach common objectives.
For this year's INPHO® Venture Summit 2018 edition, 3 bankable challenges have been nominated by a panel of prominent private investors. The breakthrough potential will explore 5 high growth markets: Health, Mobility, Infrastructure, Consumer, Smart Factory. INPHO® Venture Summit 2018 will converge key trends from Silicon Valley, Europe and Asia to shape the global economy.
Digital business model
Industrial blockchain
New computing
Health
Mobility
Infrastructure
Consumer
Smart Factory
Silicon Valley
Europe
Asia
"Great focus on real sci/tech based companies. No over the top / self congratulatory bling other conferences have. Excellent quality of attendees. Real VCs, real entrepreneurs, no service providers or wannabe investors."
"Great opportunity for us as a start-up to meet large industry and their key people, meet investors, hear about their perspective, learn and exchange from other start-ups."
"The organization of the event was perfect and the mix of sessions and background of people was well balanced."
"Excellent organization with the right combination of investors, start ups and large corporations and quality time to network."
3 reasons
not to miss
INPHO® Venture Summit 2018:
1. BENCHMARK AND BE INSPIRED
Every two years INPHO® Venture Summit becomes a unique destination where private investors, corporates and leading enterprises meet to evaluate selected pivotal bankable challenges to invest resources towards solving, refining, and redefining. This year's challenged topics are:
– Sensors & data generation technologies towards new business models
– Industrial blockchain
– Ubiquitous High-Performance Computing
Indeed those 3 bankable challenges are highly complementary and address social and technical innovations that will shape the future. Participants at INPHO® Venture Summit benefit from a highly interactive experience. Each panel discussion is moderated by a leading private investor challenging the unique value proposition expected for each topic while addressing key expectations and hurdles in growing markets from Health to Mobility, Consumer to Infrastructure and Smart factory.
Sensors & data generation technologies towards new business models
The data market is expected to reach 100 B$ in 10 years (source Statistica and IBC) however some questions remain; what is the best business model to adopt, what is the true value generated by hardware versus software solutions? It is not only a question of business model, but also a question of investment model and ROI optimization. This point will be clearly analyzed and addressed.
Today there is an overwhelming amount of data being managed, accessed, and created from businesses to devices with digitalism connecting the world at the tap a smart screen or computer key stroke – we are undeniably in an era of Big Data. However regardless of where data is generated from and shared to, the reality of making use of Big Data comes the difficulty in structuring information it in a way that the knowledge can be decrypted to create Big Value. The challenge is procure access to the Right data.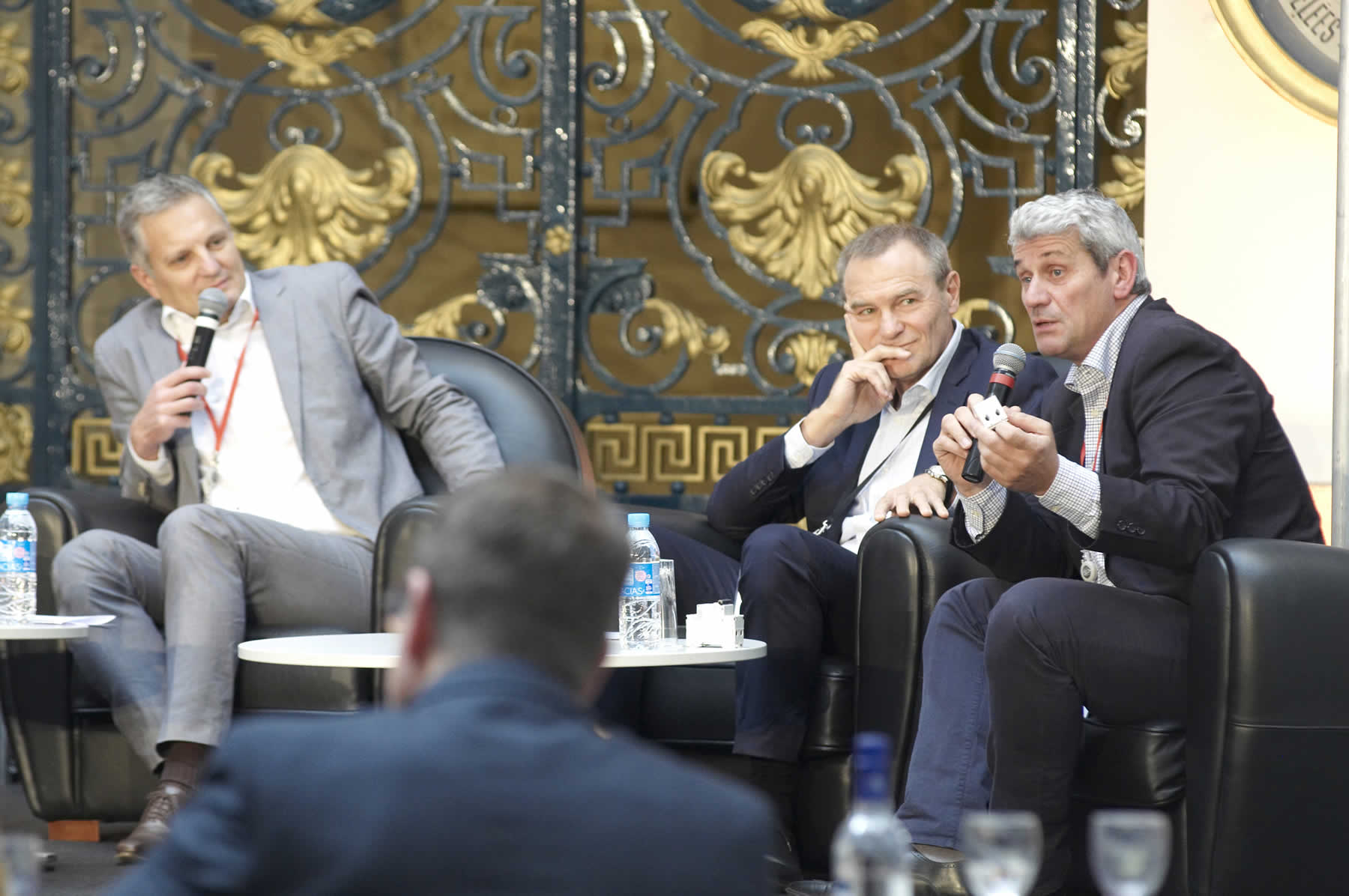 Ubiquitous High-Performance Computing
Be it an infrastructure, cloud or systems level; ubiquitous High Performance Computing is a key bankable challenge that will turn Big Data promises into real world business solutions. With the rise of the imaging / visualization technologies comes a high demand for real time monitoring, hence advanced computing solutions are required, this being in 5G Infrastructures, Mobility, Health, Smart Factory or Consumer use cases. Photonics is expected to play a major role in this field.
Industrial blockchain
Industrial Blockchain will be explored as an attractive solution to generate high level privacy and data security while enabling new business models. Specific use cases of Blockchain will be discussed as it relates to consumer, healthcare, as well as mobility and industrial infrastructures. The questions we will raise are:
– Can other solutions outperform Blockchain from a technological perspective?
– Is Blockchain a necessary improvement? What are the other alternatives?
These bankable challenges have been defined by the editorial committee of INPHO® Venture Summit 2018:
• George Ugras – Managing Director of AV8 Ventures and Chairman of INPHO® Venture Summit 2018
• Jean-Marc Bally – Managing Partner at Aster Capital
• Dieter Kraft – General Manager at TRUMPF Venture
• Jean-Louis Malinge – Partner at Arch Venture Partners
• Paul Thurk – Managing Director at Arch Venture Partners
• Christian Reitberger – Partner at BtoV
• Aymerik Renard – General Partner at Hardware Club
Meet the leading industry voices for each panel. One on one discussions and meetings may be available upon request, organized by the conference media team.
2. meet the right people
INPHO® Venture Summit is taking place in the picturesque city of Bordeaux, France. Guests have commended past conferences for the enriching informal, but intimate networking sessions including a special events such as a Grand Cru wine tasting experience with your future business and investment partners. Bordeaux is the 2nd most attractive city in France for foreign investments (EY2018), the 1st French city for business creation and the best city in terms of lifestyle (PwC 2017).
Reserve your invitation before the 31st of July to INPHO® Venture Summit and request an opportunity to benefit from one on one meetings with key speakers, select start-ups and exclusive participants based on your field of interest.
Don't miss this opportunity to meet the right people and enjoy an elegant, cosy atmosphere favourable to deal closing and fostering long term alliances.
3. SPACE IS LIMITED:
BOOK YOUR SPOT EARLY!
We have an Early Bird offer for invited guests to benefit from the INPHO® Venture Summit registration pack per attendance of 500€ (Full price tickets will be released after July 31st at 700€).
Start-up companies are invited to take part to the pitching session and will receive invaluable feedback on their company presentation by some of the top representatives at leading firms in the industry.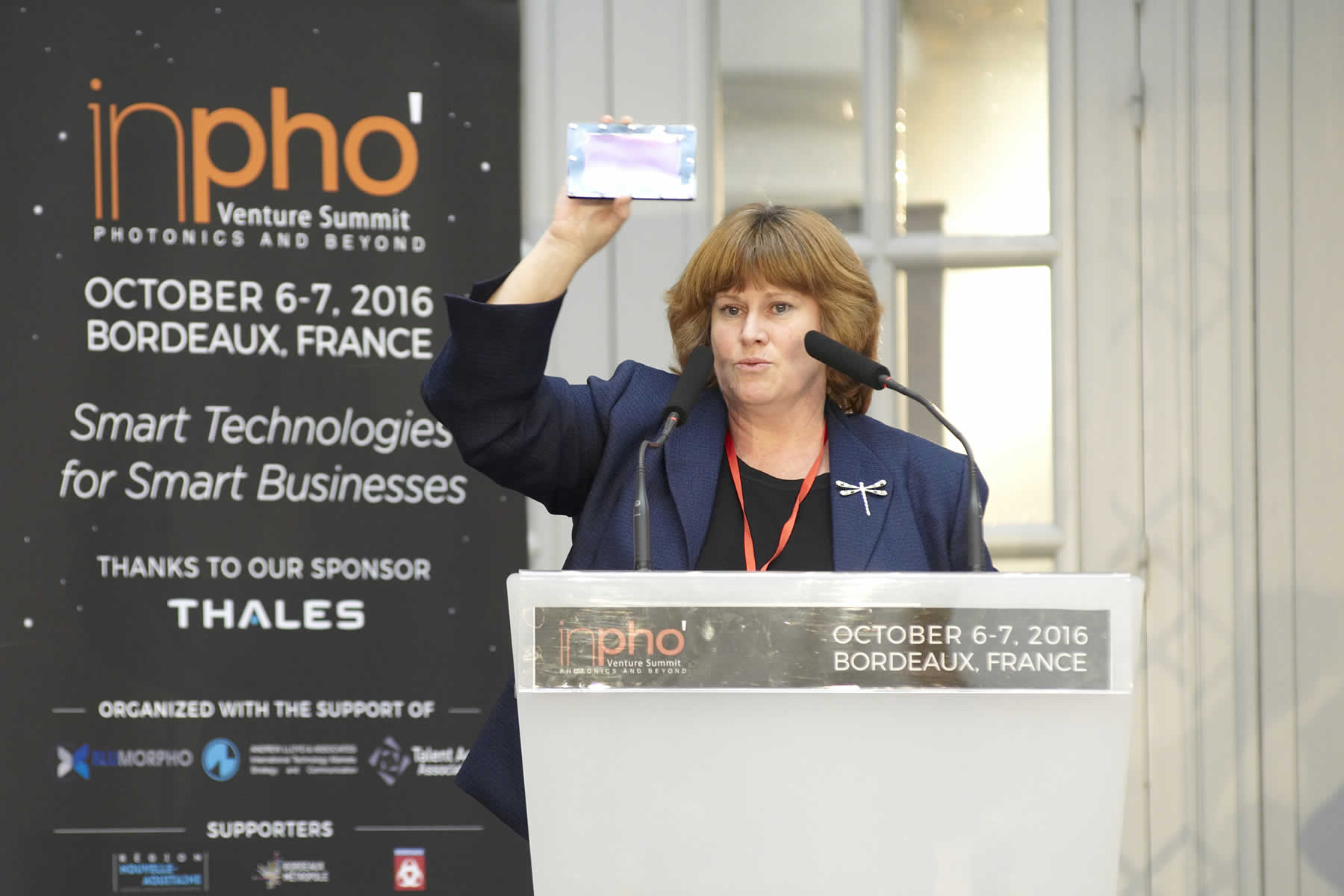 INPHO® Venture Summit, is a unique event for executives active in smart technologies and deep tech innovations. The conference celebrates its 6th edition on 11th & 12th October 2018, in the lovely French wine country side of Bordeaux. The event will be chaired by George Ugras, General Manager at AV8 Ventures.
In its five previous editions, INPHO® has attracted more than 500 European participants, 50 international keynote speakers and over 80 venture capital firms and corporate funds. Over 60 start-ups have been selected to present, raising more than 150 Mio€.
Don't miss out on this special occasion and join us this Fall to share insights, create value, develop high quality business opportunities, and foster long term relationships.
be part of it,
ask for your registration here!