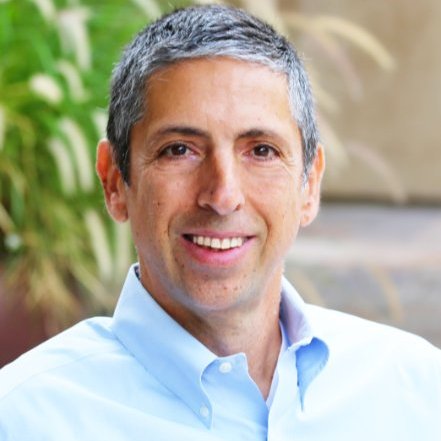 George Ugras
CHAIRMAN INPHO VS
MANAGING DIRECTOR – Av8 VENTUREs
George Ugras previously worked as Managing Director at IBM Ventures, and previously at ACM, an early stage venture fund, where he was general partner and managed investments across big data infrastructure, cloud computing, and analytics.
He has lectured on entrepreneurship at Carnegie Mellon, UCLA, and Stanford and advised faculty on technology spin-offs at various universities. He also provides oversight to the Space Electronics Group at Caltech and NASA's Jet Propulsion Laboratory. He was a research fellow.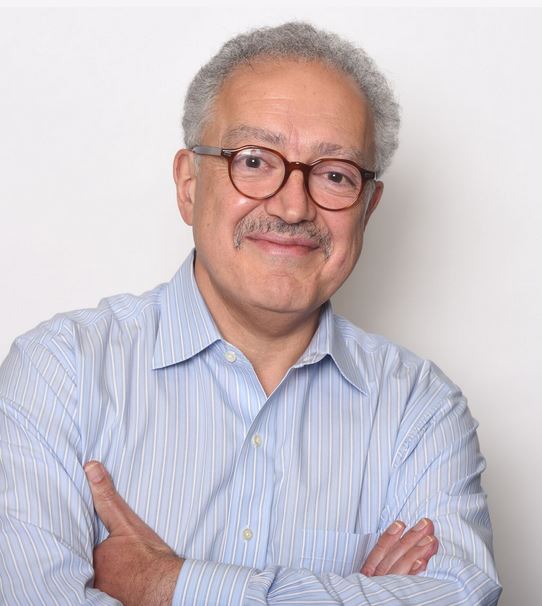 eric benhamou

founder & general partner – benhamou global ventures
Eric Benhamou has over 40 years of experience in the IT industry, including 14 years of active venture capital experience. He founded Benhamou Global Ventures (BGV) in 2003 and made active investments in early stage information technology Silicon Valley firms focused on global enterprise and telecommunications markets. In fund I, he leads investments in Swan Labs (F5), Dasient (TWTR), Voltaire(MLNX), Finjan(FNJN), Contextream (HP) and Load Dynamix. Eric currently serves on the boards of Grid Dynamics, Ayehu, Totango, Secret Double Octopus and 6d bytes, portfolio companies of BGV's fund II and III. Eric Benhamou has extensive corporate governance experience, having served on more than 25 corporate boards, including 10 publicly traded companies such as 3Com, Palm, Netscape, Legato Real Networks and Cypress Semiconductors (CY). He continues to serve on the boards of Silicon Valley Bank (SVBFG) and of Finjan Holdings (FNJN). Through his career, Eric Benhamou participated in 7 IPO's and 36 M&A's. Prior to his venture capital career, Eric Benhamou built and operated several IT companies and experienced all the stages of growth from start-up to Global Fortune 500. Principally, he served as CEO of 3Com from 1990 to 2000 and as Chairman until 2010. Revenues grew 25-fold during his tenure. In his last year as CEO, 3Com was ranked 294 in the Global Fortune 500 rankings. He was the first 3Com CEO to formalize a corporate venture investment strategy and started 3Com Ventures, a $250 million corporate venture fund in 1998. He also served as CEO of Palm until 2003, and subsequently as Chairman of the Board. Both 3Com and Palm were sold to HP in 2010. Prior to 3Com, Eric Benhamou was a founder of Bridge Communications, an early networking pioneer which he helped take public on NASDAQ in 1985. He started his career as a software engineer at Zilog in 1977. Eric Benhamou has been teaching entrepreneurship in various business schools around the world for the past 10 years, principally at INSEAD, Stanford and IDC's Herzliya's Arison School of Business, where he was a visiting professor. He also served on the Advisory Board of Stanford's school of Engineering and the Board of Governors of Ben Gurion University of the Negev in Israel. He is also active in several non-profit organizations, chairs the Israel Venture Network and the American Friends of Arts et Métiers. Eric Benhamou, 62, has an MS from Stanford University's School of Engineering, a Diplôme d'Ingénieur and a Doctorate from Ecole Nationale Supérieure d'Arts et Métiers, Paris. He also holds several honorary doctorates and international awards.
Ludovic Copéré

Senior Director SONY Innovation Fund 
Ludovic brings 15-year experience in venture capital, new business creation, strategic partnerships, and corporate development at Sony. Based in Silicon Valley as a core member of Sony Innovation Fund (SIF) since its inception, Ludovic leads start-ups scouting, due-diligence, venture investment execution as well as portfolio management in many core SIF focus areas such as Mobility, Drones, Industrial, FinTech, InsurTech, FoodTech, and AgTech. Examples of Ludovic's recent SIF investments include Matternet, Ridecell, Sight Machine, StrongArm, Miles, Magic Cube, and several other undisclosed ones.
Ludovic was previously at Sonyís global headquarters in Tokyo, where he ran strategic assessments, mid & long-term technology perspectives and financial valuations to foster Sonyís Intellectual Property. Before that, he spent several years as a Corporate Strategist in London, New-York, and Paris, spanning the entire spectrum of Sony Electronics, Gaming, Content, Financial Services, Telecommunications & B2B activities.
A French native, Ludovic holds an MSc in Information & Communication Technology from the Royal Institute of Technology (KTH) in Sweden, as well as an MSc in Industrial Engineering & Management from the Ecole Centrale in France.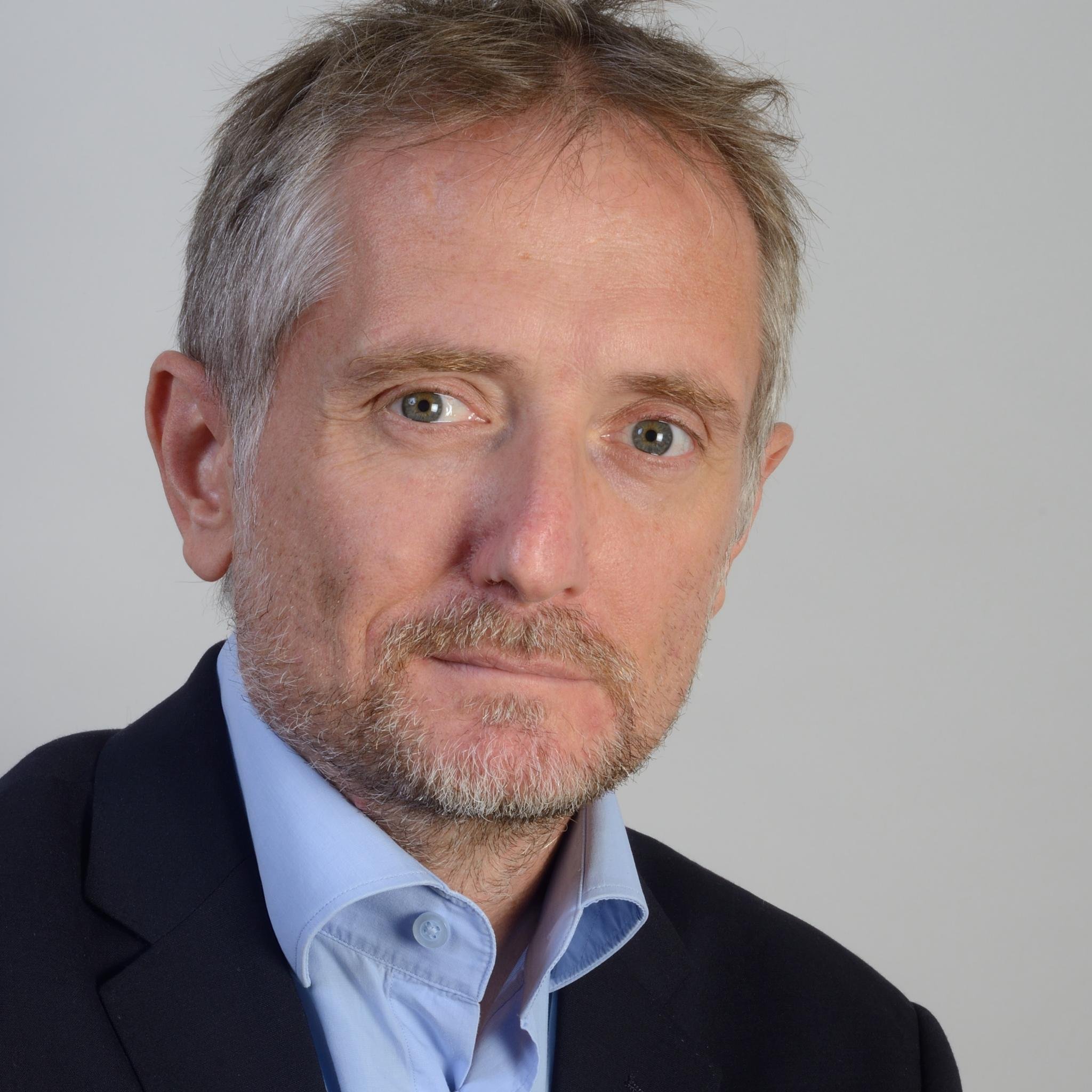 François Crémieux

Deputy CEO AP-HP 
hans peter dauben

Head of German HTA Agency 
Hans-Peter is working on improving health and citizens data management with relevant and innovative protocols. He will take part to the Industrial Blockchain session to challenge Blockchain uniqueness, strengths and limits to address Health Organization challenges..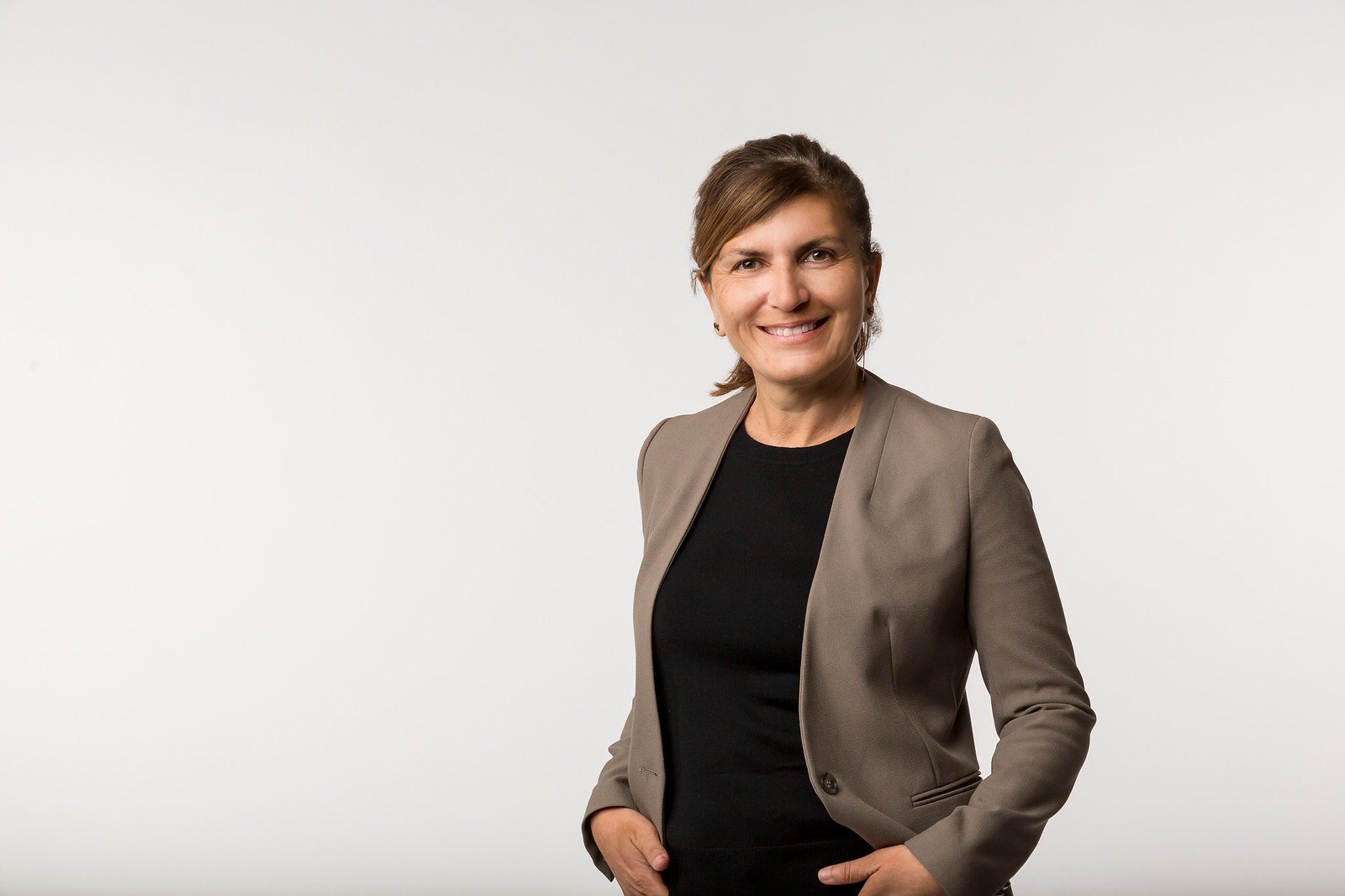 Mireille Helou

CEO Orange Silicon Valley
Mireille Helou is an accomplished chief executive with a globe-spanning history of work in the telecommunications industry. Mireille joined Orange Silicon Valley (OSV) in 2019 as Chief Executive Officer. As CEO of OSV in San Francisco, Mireille leads a multi-disciplinary team of computer scientists, engineers, sociologists, economists, and designers, who engage with the local Silicon Valley ecosystem. Mireille holds an engineering degree from the American University of Beirut and has worked in many positions during her 18 years at Orange Group, including Chief Business Market Officer of Orange Telkom Kenya from 2013-2016, and more recently CEO of Orange Réunion Mayotte where she led a team of nearly 1,000 employees from 2016-2019, deploying high-speed fiber in these territories with cutting-edge technologies. Her areas of expertise include many domains, such as sales, procurement, and digital transformation, most notably in Africa and Middle East. Prior to joining Orange, Mireille worked in sales and marketing for more than nine years and has always made customer experience a top priority.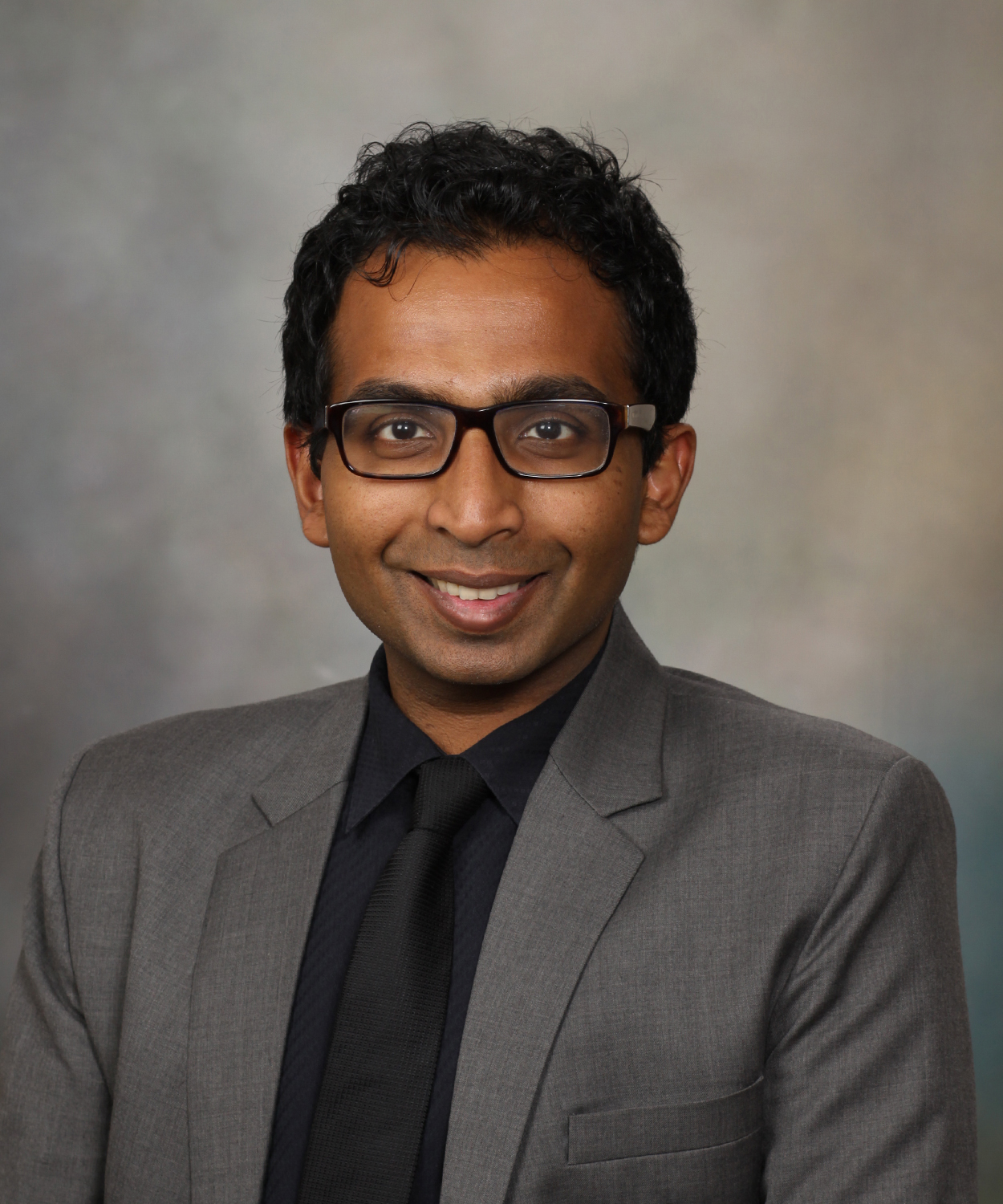 Suraj Kapa

Director AR/VR Innovation – Mayo Clinic
Suraj Kapa is a cardiac electrophysiologist at Mayo Clinic. He started on faculty at Mayo in 2013 after completing his internal medicine training at Mayo Clinic in Rochester, MN, and cardiology and electrophysiology fellowships at the University of Pennsylvania. Over the course of his career, he has published over 200 peer-reviewed articles and book chapters and given over 100 invited lectures nationally and internationally. He has been highly sought after for his views on the future of digital health, having spoken at CES, Webit, Exponential Medicine, and for venture groups on behalf of Frost & Sullivan, at the Harvard Club, and in other venues. Over the course of his tenure at Mayo he has filed over 30 patents resulting in start-up companies related to non-invasive carbon beam ablation and licensing deals related to artificial intelligence algorithms. In addition, he has been invited to serve as a strategic advisor both for his clinical expertise with companies such as Boston Scientific and Abbott as well as his digital and business expertise with companies such as Myant (a wearable sensor company), BioSig (a signal processing company for whom he helped develop the data science infrastructure), and TripleBlind (a data encryption company focused on financial AI algorithms). Academically, Dr. Kapa's areas of expertise relate to complex ablation, particularly for ventricular tachycardia, and he has been considered one of the world's leading experts in new technology in this arena, having developed novel algorithms that have recently achieved regulatory approval. He is a well-recognized expert in cardiology, serving on journal editorial boards and also as a vice-chair, author, or reviewer on several scientific consensus statements. In addition, his work on digital tools to address the COVID-19 pandemic has been featured in the Wall Street Journal, Stat, and on CNBC. Currently, he also serves as the lead for innovation related to virtual (VR) and augmented (AR) reality. In that capacity, he has led collaborative engagement with several companies, academic centers, and is helping lead development of new technologies. During the nearly 2 years he has served in this capacity, he has developed a VR innovation space at Mayo Clinic, led the development of an enterprise-wide working consortium to leverage shared interests and draft a white paper, and started several research protocols.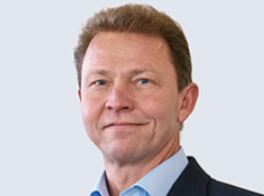 dieter kraft

General Manager – Trumpf Venture capital gMBH
Dieter Kraft is General Managing Director at Trumpf Venture Capital GmbH since January 2018.
Before joining Trumpf Venture Capital, he was Investment Partner at Robert Bosch Venture Capital GmbH (RBVC), responsible for the European Venture Business of RBVC. Being more than 20 Years with Bosch Dieter holds contacts to the Bosch Management organization and is broad based in technology. Before he joined RBVC in June 2009 he was heading the Systems engineering Division of Hybrid Electric – and Electric Vehicles within Bosch worldwide. Dieter's professional background is operational business within Hardware / Software of automotive electronics and Software for telecommunication networks. Heading a Corporate Research Division he was in charge of communication and energy networks, Software methods and architectures, electric drives, human machine interaction and new business areas for Bosch. Dieter got his PhD at University of Frankfurt in nuclear and atomic physics and got some insights to mathematics, pharmacology and nuclear medicine during his studies
nvestment Partner at Robert Bosch Venture Capital GmbH (
RBVC
), is responsible for
the European Venture Business of RBVC. Being
more than 20 Years with Bosch Dieter holds contacts
to the Bosch management
organization and is broad based in technology. Before he joined RBVC in
June 2009 he was heading the Systems engineering Division of Hybrid Electric
– and Electric Vehicles
within Bosch worldwide. Dieter's professional background is operational business within Hardware /
Software of automotive electronics and Software for telecommunication
networks. Heading a
Corporate Research Division he was in charge of communication and energy networks, Software
methods and architectures, electric drives, human machine interaction and new business areas for
Bosch. Dieter got his PhD at University of Frankfurt in nuclear and atomic physics and got some
insights to mathematics, pharmacology and nuclear medicine during his studies.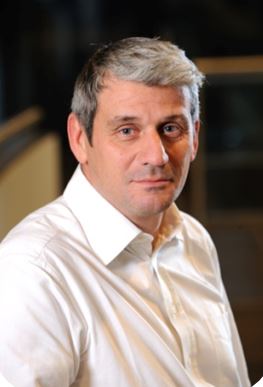 nicolas leterrier

Cto building & IT – schneider electric
Nicolas Leterrier joined Schneider Electric in 2011. He is since May 2015 Chief Technology Officer of Building & IT activity. He held previously the position of Vice-president in charge of Innovation within Technology Strategy organization. He was responsible for the Innovation teams based in France and the teams in charge of Technology Innovation & embedded Platform development for Schneider Electric. Nicolas began his career in Paris working for Gaz de France and GFInformatique. In 1991, he joined ST Microelectronics as a software development engineer. After working in the US for data storage business development, he became in 1999 manager of an application development group covering the field of Telecommunications, Automotive and computer peripherals. Nicolas is graduated with a master of sciences of the Paris XI Orsay University and an engineering diploma from Ecole des Techniques du Génie Logiciel (software engineering).
Dr Peter Lukassen

Circular Economy Manager BOSCH
Dr. Peter Lukassen joined BOSCH in 2008. After positions in Controlling, Manufacturing and Logistics, he is responsible for Business Services in the technical and resell products business of the Automotive Aftermarket Division of BOSCH. Amongst others, Peter accounts for the cross-business field Circular Economy aftermarket strategy and represents BOSCH in several industry workings groups. Peter lives in Karlsruhe, is married and has two children. He holds a Ph.D. and Master in Economics and Business Administration from WHU – Otto Beisheim School of Management.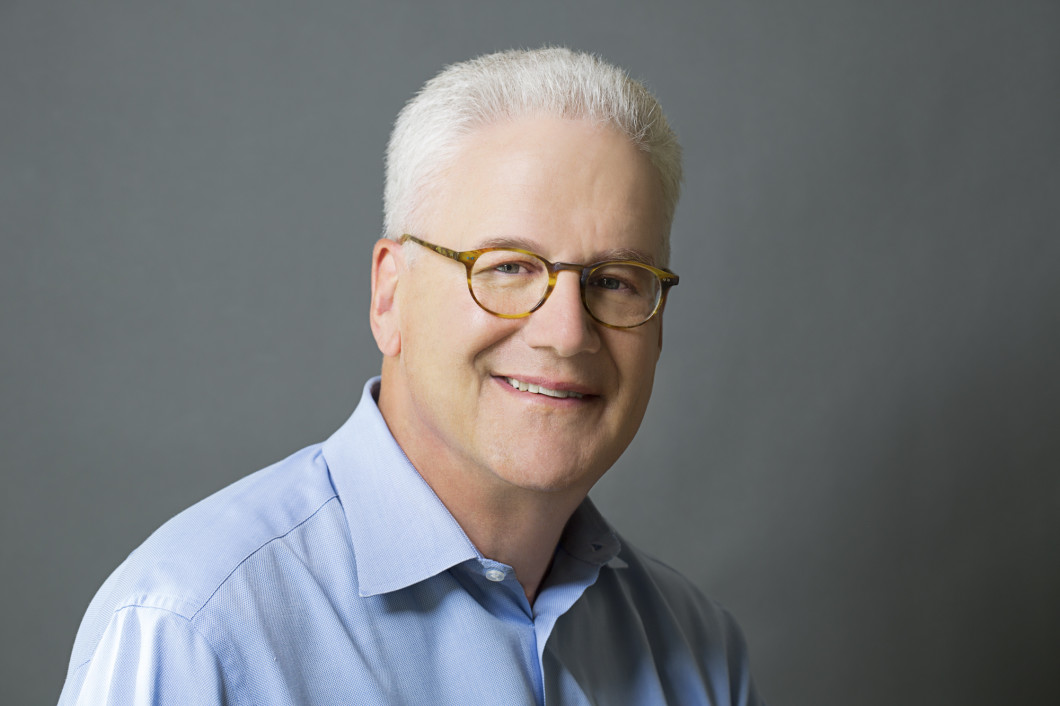 Geoffrey Moore

Author of "Crossing the Chasm", "The Gorilla Game" and "Inside the Tornado"
Geoffrey Moore is an author and investor who splits his time between start-up companies in the Mohr Davidow and Wildcat Venture Partners portfolio and established high-tech enterprises, most recently including Salesforce, Microsoft, Intel, Box, Aruba, Cognizant, and Rackspace. Moore's work focuses on the market dynamics surrounding disruptive innovations. His first book, Crossing the Chasm, focuses on the challenges start-up companies face transitioning from early adopting to mainstream customers. It has sold more than a million copies, and its third edition has been revised such that the majority of its examples and case studies reference companies come to prominence from the past decade. Moore's most recent work, Escape Velocity, addresses the challenge large enterprises face when they seek to add a new line of business to their established portfolio. Moore's work has recently moved to enterprise IT investment focus from Systems of Record to Systems of Engagement. This is driving the deployment of a new cloud infrastructure to complement the legacy client-server stack, creating massive markets for a next generation of tech industry leaders. Geoffrey Moore has a PhD in English literature from the University of Washington. After teaching English for four years at Olivet College, he began a career in high tech as a training specialist. Over time he transitioned first into sales and then finding his niche in marketing, working first at Regis McKenna, then with the three firms he helped found: The Chasm Group, Chasm Institute, and TCG Advisors. Today he is Chairman of all three.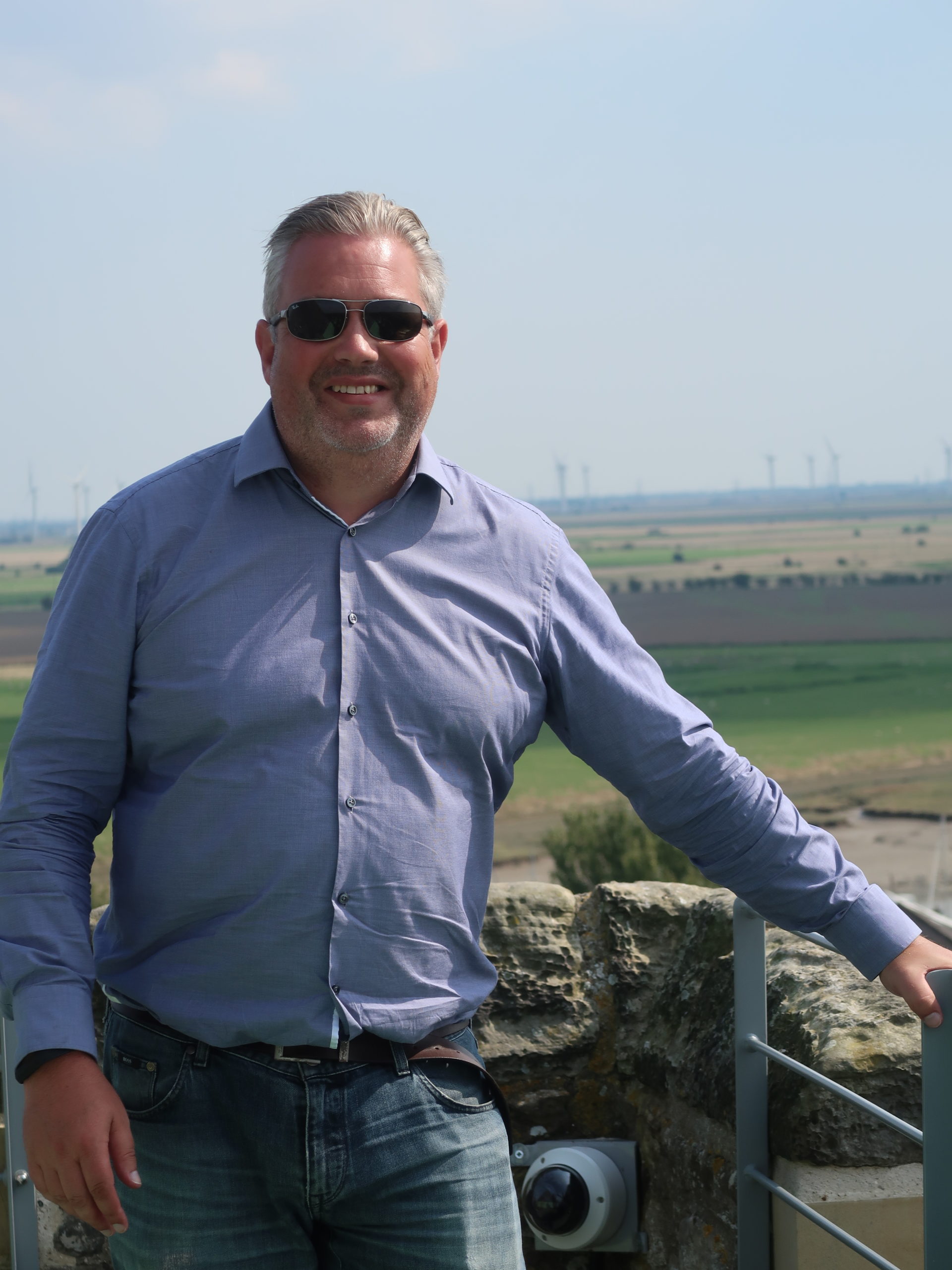 John Murtagh

Head of Strategy Intelligence, Connected Intelligence
Airbus Defence and Space
John Murtagh is an Earth observation industry professional.  He is the Head of Strategy for the Intelligence program unit of Airbus Defence and Space, a leading supplier of commercial satellite imagery and related defence solutions. Since joining Airbus in 1992, John has undertaken a wide range of roles and is now an executive member driving Intelligence strategies focused on new digital transformation services and platform initiatives.  He has worked in over 30 countries on all continents since joining Airbus and brings a unique perspective from the global customer vantage point. John received his undergraduate degree from King's College London and graduated with an MSc in Remote Sensing from Imperial College / University College London.  He also has an MA in Marketing and an MBA in Strategy.  Prior to joining Airbus, John worked for BP Exploration in their Remote Sensing Group as a data integration specialist.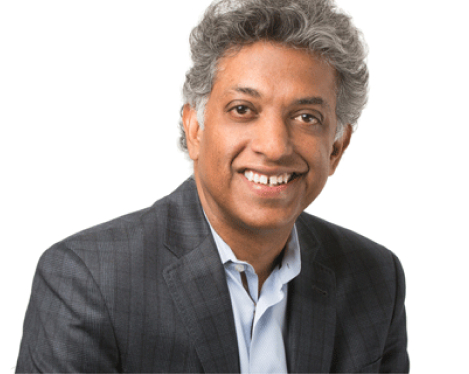 T.M Ravi

Managing Director & Founder The Hive
T. M. Ravi is Managing Director and co-founder of The Hive – a studio to co-create, fund and launch AI-powered enterprise startups. Ravi has been a pioneer as an investor and co-creator of startups that apply AI in the enterprise. The Hive engages with entrepreneurs and corporations to create companies focused on data and AI driven applications in the enterprise and industry segments such as financial services, insurance, and health. Ravi has a successful track record as a serial entrepreneur and operating executive. He has started over 25 startups including three where he was founder & CEO: Mimosa Systems, Peakstone Corporation, and Media Blitz. Mimosa was acquired by Iron Mountain and Media Blitz was acquired eventually by Computer Associates (CA) for $1.2B. Ravi was also CMO for Iron Mountain, VP of Marketing at Computer Associates (CA) and VP at Cheyenne Software. Ravi earned an MS and Ph.D. from UCLA and a Bachelors of Technology from IIT, Kanpur, India. He is on the board of Montalvo Art Center.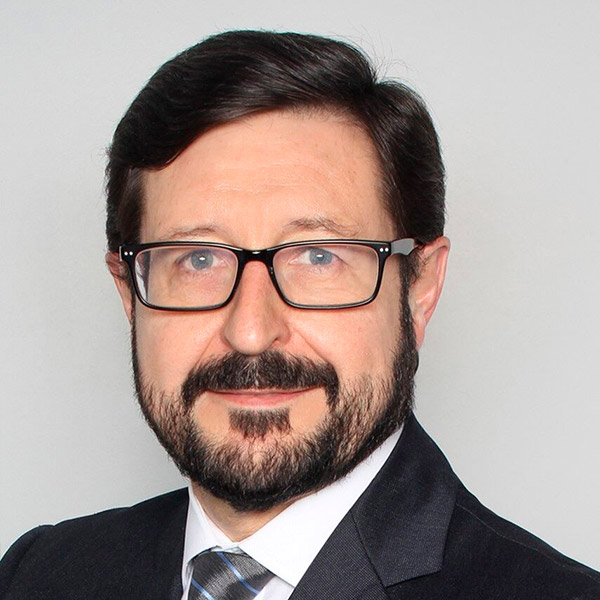 Miguel Angel Sanz
Director of Strategic Development SUEZ International
Miguel Angel SANZ is actually Director of Strategic Development in SUEZ International, based in France. He joined the Degrémont group in 1983. He has been in several positions in the Suez group in Spain and France as Technical Director, Desalination Manager, Proposal Director and Business Development Director. He has over 36-year professional experience in Desalination as well as in Drinking and Waste Water fields, in Municipal and Industry Markets. He is Director of IDA (International Desalination Association), being President in the Term 2017-2019, and Director of AEDyR (Desalination and Water Reuse Spanish Association) being Vice President in both associations in past terms. He also served 8 years in the board of Directors of EDS (European Desalination Society). Industrial Engineer Master Degree received in 1981 from Bilbao High Technical School of Engineers.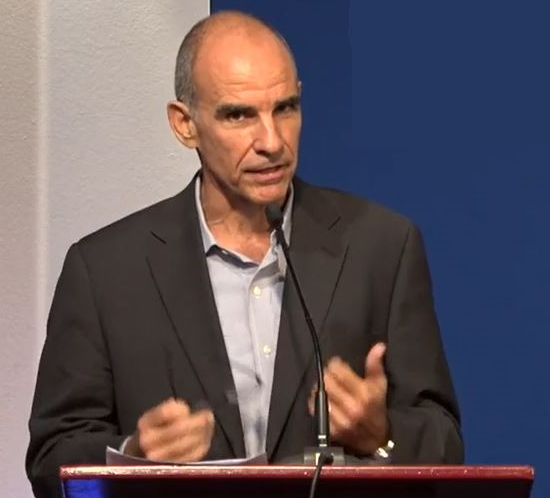 Vincent Saubestre
CEO & President 
Total EP Research & Technology USA 
Dr. Saubestre leads Total's Research & Technology Center in which researchers in Houston and Palo Alto anticipate the future needs of the businesses while drawing on the rich innovation, venture, and academic network in North America. Supporting Total's vision to "become the major of responsible energy", activities operated on behalf of the Group include: testing the next generation of High-Performance Computers; deploying machine learning, AI, and cloud computing for image processing in geosciences as well as for optimization of grid distribution; creating consortia of complementary partners to deploy carbon capture and storage technologies; and developing equipment capable of working at 3000m below the surface of the ocean.
Having lived in eight countries, with 30 years of experience in operations, joint-venture businesses, and technology development, Vincent describes himself as a combination of professional nomad, unwavering innovation optimist, and outdoors enthusiast. He will draw on this diverse background (including adventure racing) and share his thoughts on what can make, or break, a capital-intensive technology development addressing the world's current and future challenges.
Vincent graduated from Ecole Polytechnique and ENSTA (Paris) and holds a Ph.D. in Mechanical Engineering from the University of California.
Vincent believes in blending experience and partners to innovate and is still under the illusion that he has not peaked at hockey, surfing, and long-distance cycling.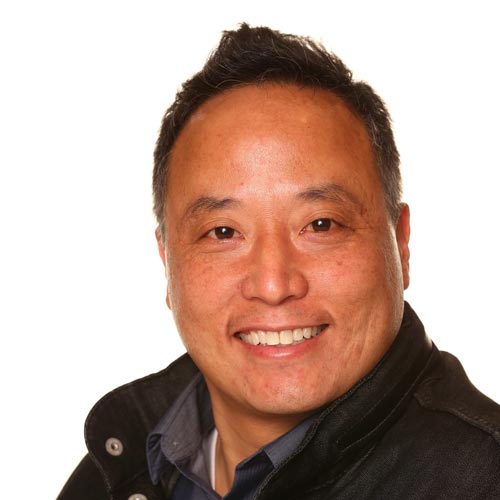 john suh

Vice President at Hyundai Motor Company and Founding Director, New Horizons Studio
John Suh is VP and founding director of Hyundai CRADLE, a Silicon Valley based corporate venture capital and open innovation center within Hyundai Motor Company's Strategy and Technology division. In this role he helps to drive CRADLE's three main functions: strategic venture capital, open collaboration with the startup community, and early-stage new concept development. He helps to guide strategic investments made in four themes: robotic and AI-enabled intelligent systems, eco-friendly technologies (primarily batteries and fuel cells for vehicles), mobility services, and materials and manufacturing technology. Prior to joining Hyundai Motor Company, he worked at General Motors, Xerox PARC (Palo Alto Research Center), and several Silicon Valley startups where he has had roles in corporate investing, product management, and R&D. John has a BS degree in electrical engineering from Kettering University and an MS and PhD degrees in mechanical engineering from Stanford University. John volunteers on the advisory committee at the LA County Museum of Art's (LACMA) Art+Technology program and as co-chair in the Consumer Technology Associations committee on Portable, Handheld, and In-vehicle Electronics (R6). John has numerous technical publications and has six patents and patents pending in the fields of robotics, artificial nose technology, and location based services.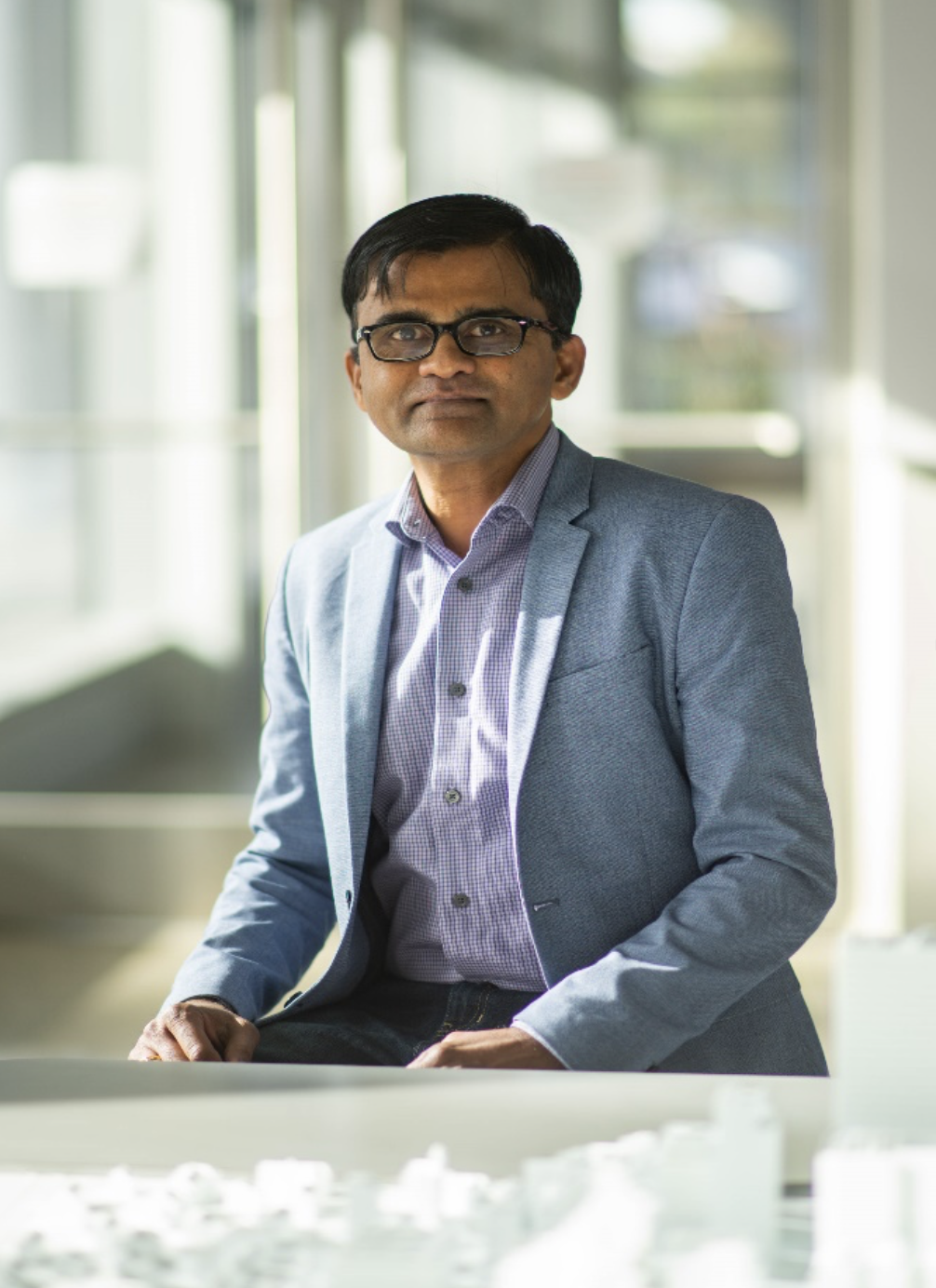 Mallik Tatipamula
CTO Ericsson
Dr. Mallik, as CTO of Ericsson Silicon Valley & Group Function Technologies & Architectures, responsible for innovation, incubation, technology strategy & leadership efforts focusing on 5G, distributed cloud/edge compute, SDN/NFV, AI/ML and Internet of Things (IoT). He closely works with Silicon Valley ecosystem, and collaborates with universities, VC firms, start-ups, Ericsson Business & Market Areas and Customers. Before joining Ericsson, Mallik was VP/GM & CTO of Service Provider, Cloud & IoT solutions at F5 networks. Prior to F5, he held various leadership positions at Ericsson, Juniper, Cisco, Motorola, Nortel and Indian Telephone Industries.
He has PhD, Master's and Bachelor's degrees in "communication engineering and networking technologies" from The University of Tokyo (Japan), Indian Institute of Technology, Chennai (India) and National Institute of Technology, Warangal (India) correspondingly. He is a keynote/invited speaker at industry events and IEEE conferences, and spokesperson to industry analysts, press/media. He is a coauthor of 2 books, 100+ patents and publications. He is a Fellow of IET (UK), senior member of IEEE, biography appeared in Who's who in science and engineering. He is a visiting professor at Center for Telecom Research at King's College London. Mallik serves on advisory boards of "Global Semiconductor Alliance (GSA)", "Evanta/Gartner San Francisco Bay Area CIO Council," and several start-ups. He received UC Berkeley's Garwood Center for Corporate Innovation award for his contributions to 5G.
They were our international speakers in 2018,
thank you!