A vision for Artificial Intelligence: PROPHESEE brings metavision to machines
an interview with luca verre
PROPHESEE, the French inventor of the most advanced neuromorphic vision system in the world and the winner of INPHO Venture Summit 2016 has just launch its first revolutionary artificial vision system to be integrated in Industry 4.0 solutions: Onboard™. Luca Verre, Co-founder and CEO of PROPHESEE, formerly CHRONOCAM, shared with us his expectation towards Artificial Intelligence solutions in the machine vision sector.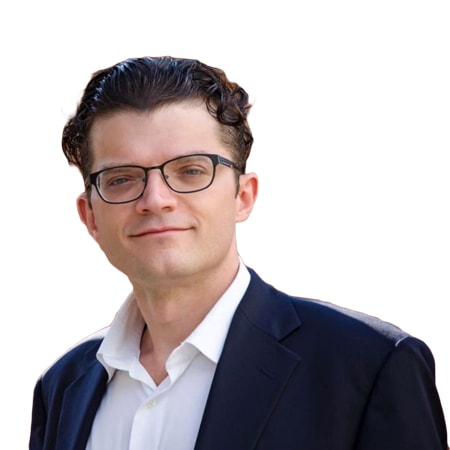 What is the breakthrough innovation PROPHESEE is relying on?
What was your ambition at the beginning of the project?
Prophesee's technology bloomed from revolutionary researches conducted on the brain and the human eye over the past 20 years by the Institute of Vision (gathering CNRS, UPCM and INSERM, some of the most famous biomedical French research centers) and the CERN.
From 2014, the first achievement of PROPHESEE artificial intelligence technology has contributed to the development of the first silicon retina that is marketed today to allow vision restauration systems for the Blind.
At the heart of Prophesee's innovation is a revolutionary technology that mimics the eye and the human brain to allow machines to see what was previously invisible to them, making human-machine interactions more efficient, more reliable and safer than ever.
You've just launch a new product Onboard™, dedicated to Industry 4.0 solutions, what is the concept of this innovation?  
Onboard™ is a Plug and Play reference system for developers interested in industrial vision and automation systems such as robots, inspection equipment, and control and monitoring devices.
By imitating the eye and the human brain, PROPHESEE's patented "event-based" approach selects only the most relevant elements of a scene thereby reducing the power, latency, and data processing requirements imposed by the traditional systems.
We are convinced that the "event-based" vision approach that this system is providing will allow companies to deploy industrial artificial vision more broadly. Those industrials won't have to deal anymore with the too large – and often redundant- amounts of data that they were confronted with when using High-speed cameras.
Why are those solutions so promising for the development of Artificial intelligence market?
Experts estimate that the overall industrial image processing market represented 7.91 billion in 2017 and is expected to reach 12.29 billion by 2023.
The development of this sector implies a growing need for quality inspection and automation in production processes and thus an increasing demand for integrated industrial vision systems of artificial intelligence. This demand is also supported by integration needs in the field of IoT, the growing adoption of 4.0 industry technologies and the growing demand for predictive maintenance tools.
The solutions developed by PROPHESEE are designed to speed up production lines and quality controls, improve the monitoring of equipment in a predictive maintenance objective, and create a totally new, more efficient and safer collaboration between man and machine.
PROPHESEE was designated the INPHO Venture Summit 2016 winner. What were the benefits of such an event for your growing company?
PROPHESEE was created in Paris in 2014 in the start-up studio of IBionext by Ryad Begay, Bernard Gilly, Christoph Posch and me. The quartet we constitute is a solid complement of experience in biomimicry and natural calculus, microelectronic design, entrepreneurship and business development.
Our participation to the 5th INPHO Venture Summit in 2016 gave us the opportunity to develop collaborations with renowned investors. It has been one of the fruitful steps we made in our commercial development. To date, after the last funds that we successfully raised in February 2018, $40 million had been invested in PROPHESEE for the last 3 years. 
This demonstrates the growing interest of major players in the industry and confirms PROPHESEE's patented approach to revolutionize the performance, efficiency and security of new generation industrial vision applications.
At INPHO® Venture Summit, we challenge the business opportunity of Industrial Blockchain. Industrial Blockchain could be considered as an attractive solution to generate high level privacy and data security while enabling new business models. At INPHO® Venture Summit, Blockchain will be challenged and tested by players from health authorities, industries and mobility companies to bring forward the right questions.
INPHO® Venture Summit,
the unique event for executives active in smart technologies and deep tech innovations will hold its 6
th
edition on 11
th
& 12
th
October 2018, in Bordeaux. The event will be chaired by George Ugras, General Manager at AV8 Ventures.
In its five previous editions, INPHO® has attracted more than 500 European participants, 50 international keynote speakers and over 80 VCs and corporate funds. More than 60 start-ups have been selected to pitch, raising more than 150 M€.
be part of it,
ask for your registration here !