cloud-computing:
now & tomorrow
an interview with michel cui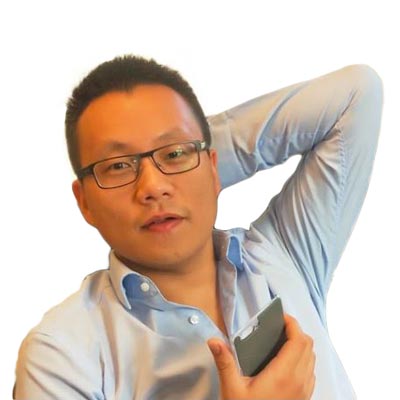 A panel discussion at INPHO® Venture Summit will be dedicated to ubiquitous high-performance computing. In this interview Michel Cui, head of Mid-market & Internet Industry and Benelux country manager at Alibaba Cloud Europe shares a first taste of what will be challenged during this panel discussion in Bordeaux, France on the 11th and 12th of October at INPHO® Venture Summit
A panel discussion at INPHO® Venture Summit will be dedicated to ubiquitous high-performance computing. In this interview Michel Cui, head of Mid-market & Internet Industry and Benelux country manager at Alibaba Cloud Europe shares a first taste of what will be challenged during this panel discussion in Bordeaux, France on the 11th and 12th of October at INPHO® Venture Summit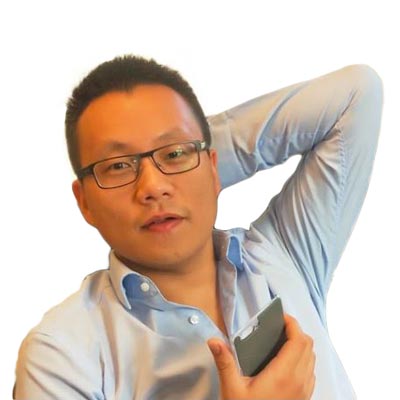 What are the ambitions of the Alibaba group concerning cloud-computing?
Alibaba Cloud was launched in 2009 as the cloud-computing arm and business unit of Alibaba Group. It provides a comprehensive suite of global cloud computing services to some of the biggest internet companies on the planet. Both Alibaba Group's own e-commerce ecosystem and Fintech unicorn Ant Financial boast more than 500 million active users on this digital platform.
What kind of services do you provide?
Alibaba Cloud provides solutions that aim at leading the market in international performance and usability, cloud security, and advanced R&D technology. With our world-class infrastructure and ever-expanding global presence, Alibaba Cloud is dedicated to becoming a leading global cloud services provider.
What is your position concerning such an ambition?
I serve as the head of Mid-market & Internet Industry, and Benelux country manager at Alibaba Cloud Europe. I previously served as IT & Cloud BU director at Huawei France.
My responsibility and mission in Alibaba Cloud is first to enable our European clients' digital transformation thanks to Alicloud cutting edge technologies and to maintain trustful relationship with C-Level executives so that we create together wonderful Win-Win business references.
What are your specific expectations concerning the European market?
We want to establish a sustainable cloud ecosystem with key European partners like System Integrators, Managed Service Providers, and Independent Software Vendors. Our clients can be traditional industrials like LVMH, Chanel or Sanofi. But we also want to develop our collaborations with public organizations and local institutions to develop innovations and smart cities.
We have engaged collaboration with Innovative Pioneer organizations: Station F, French Tech, Business France as well as international Research Center & Top Universities. Our aim is to promote innovation and innovators in order to identify the best solutions to support our clients' global expansion in both technical and financial ways. We are the one who can help building the bridge between Europe and Asia.
What is the unique value proposition of Alibaba Cloud solutions?
Alicloud offers a broad range of cloud-computing services, from basic infrastructure-as-a-service (IaaS), capabilities like elastic computing (which offers better scalability capabilities), storage and database solutions, to application services and advanced analytics capabilities like machine learning.
We look at Europe as a very strategic market. We want to reach more innovations here with clients, partners and even research entities to develop a new ecosystem. We can provide European innovators an acceleration process at the local level but also an easy access to the Asian markets.
The Alicloud unique value proposition relies first on its ability to provide cloud infrastructure to the enormous Chinese market. It hence can act as a trusted cloud partner for Chinese companies expanding into Europe through its Frankfurt availability zone. But it works also the other way round. Alicloud can be a trusted cloud partner for European companies wishing to reach Chinese or Japanese markets.
Secondly, when it comes to bringing its cloud services to customers outside of China, Alicloud has the ability to offer seamless access to a Chinese availability zone as well as in Middle East. We are also able to propose a multi-cloud approach which means that if people are familiar with Amazon Web Services, they can use Alibaba Cloud.
What is your differentiation compare to the main actors on this sector?
We are convinced that machine leaning and AI are increasing the differentiation for vendors in this market. Alibaba takes a slightly different approach to the big three players in this domain, Amazon, Microsoft & Google. Alibaba wants to address the European BtoB market by developing its cloud services and cloud based software solutions. Under its AI brand ET Brain, Alibaba offers more vertical-specific applications of AI, including solutions for industrial IoT insights (ET Industrial Brain), smart cities and medicine. Alicloud is very active in predictive maintenance as well as in predictive medicine and it is just the beginning. Ali Health is a very important business unit for Alibaba and we expect the activities of Alicloud in the healthcare to expand massively in the 3 to 5 years.
When considering vertical industries, Alibaba has a unique ability to deliver value in retail, media and fintech. A good example of Alibaba's performance capabilities are the 360 000 transactions per second Alibaba itself processes during 'Singles Day 11.11', the equivalent to Black Friday in China. This is like a stress test and this shows the very strong cloud capability of our elasticity, big data and security processes. Nowhere else can you find such a workload on the cloud! We have built a strong knowhow through Ant Financial, Alibaba's extremely popular fintech app, offering Chinese customers loans, banking, payments, insurance and credit services.
What are the solutions and technologies you are interested in meeting with at INPHO® Venture Summit 2018?
] I am interested in new technologies adoption and new business model such as predictive maintenance and car sharing model. As I already mentioned it, Alicloud is already very active in the development of solutions for smart cities. ET Brain offers solutions to manage cities big data like traffic flows etc…
All the Artificial Intelligence / Machine Learning / Blockchain technologies based companies are welcome to ask for a meeting with us during this event as we are willing to provide very interesting business opportunities to breakthrough innovators. And this is always a pleasure to meet different companies active in the media, biotech & medicine and fintech domains.
How do you see the future of cloud-computing?
Cloud is not a strategy, it is a tactic!
Every business should engage in its digital transformation and build a cloud solution development plan. The evolution of cloud computing in the coming year will focus on Hybrid cloud and cloud based IoT technologies adoption as soon as 5G is ready. As connectivity is key for the digital transformation of our environment, it is true that we are still missing the 5G technologies to allow this IoT revolution. But it is just a question of time and it is better to get ready now.
Are there specific challenges depending of the maturity of the companies?
In this domain, hyperscalers should focus more on vertical solutions to provide more added value. Actually the hyperscalers already represent more than 60% of market share in Public cloud services. They have thus built insurmountable barriers for new comers. The result is that the big ones become bigger and the small ones become smaller.
According to the last Magic Quadrant for Cloud Infrastructure as a Service published by Gartner in 2018, the main stream players have been reduced from 14 to 6. And amongst those remaining, leaders and niche players are equally sharing the market at 50% 50%. In the coming years, from my point for view, in order to maintain their market share and stay in the competition with others, all the hyperscalers should focus more on developing vertical industry solutions instead of proposing a broader and similar service portfolio. Their aim should be to find new ways to dramatically make a difference by providing added value for enterprises' digital transformation. An in-dep understanding of vertical customer's pain points and business need could help hyperscalers to make sustainable business successes.
Thank you Michel for this first insight of what we can expect from the next InPHO meeting!
At INPHO® Venture Summit, we challenge the business opportunity of Industrial Blockchain. Industrial Blockchain could be considered as an attractive solution to generate high level privacy and data security while enabling new business models. At INPHO® Venture Summit, Blockchain will be challenged and tested by players from health authorities, industries and mobility companies to bring forward the right questions.
INPHO® Venture Summit, the unique event for executives active in smart technologies and deep tech innovations will hold its 6th edition on 11th & 12th October 2018, in Bordeaux. The event will be chaired by George Ugras, General Manager at AV8 Ventures.
In its five previous editions, INPHO® has attracted more than 500 European participants, 50 international keynote speakers and over 80 VCs and corporate funds. More than 60 start-ups have been selected to pitch, raising more than 150 M€.
be part of it,
ask for your registration here !