Speakers
INPHO Venture Summit 2018 panel of experts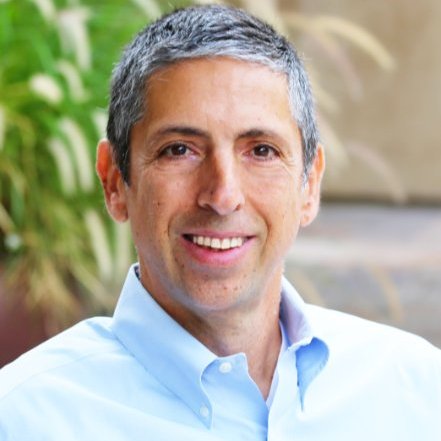 George Ugras
MANAGING DIRECTOR – Av8 VENTUREs 
George Ugras previously worked as Managing Director at IBM Ventures, and previously at ACM, an early stage venture fund, where he was general partner and managed investments across big data infrastructure, cloud computing, and analytics.
He has lectured on entrepreneurship at Carnegie Mellon, UCLA, and Stanford and advised faculty on technology spin-offs at various universities. He also provides oversight to the Space Electronics Group at Caltech and NASA's Jet Propulsion Laboratory. He was a research fellow.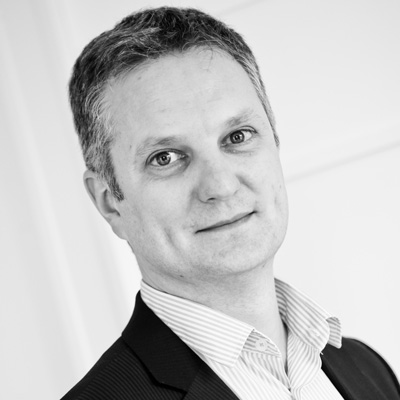 Jean-marc Bally
MANAGING PARTNER – ASTER CAPITAL 
Jean-Marc serves as the General Partner & Managing Director of Aster Capital (located in San Francisco, Paris and Beijing) since March 2006.
Throughout extensive experience in supporting high growth companies, Jean-Marc leverages his networks and opens partnership opportunities with its corporate sponsors for the companies he supports.
He has been active in the financing of more than 40 innovative companies, including Solairedirect (France, acquired by Engie in 2015), Connectblue (Sweden, acquired by u-blox in 2014), and CPower (US, acquired by Constellation Energy in 2010).
Jean-Marc holds a Master's degree in Business Management (Grenoble Graduate School of Business), an executive education (INSEAD) and an additional Master's degree in Mathematics. He has a keen interest in international matters, due to his frequent travels. He likes to adapt each strategy to each culture as he strongly believes that adaption is the key to success. He earned a PhD in physics from the University of Vienna with sub auspiciis praesidentis distinction. He conducted research at CERN and had exposure to a number of corporate R&D labs. In his spare time he tries to keep up to speed in cognitive robotics, quantum gravity and data science.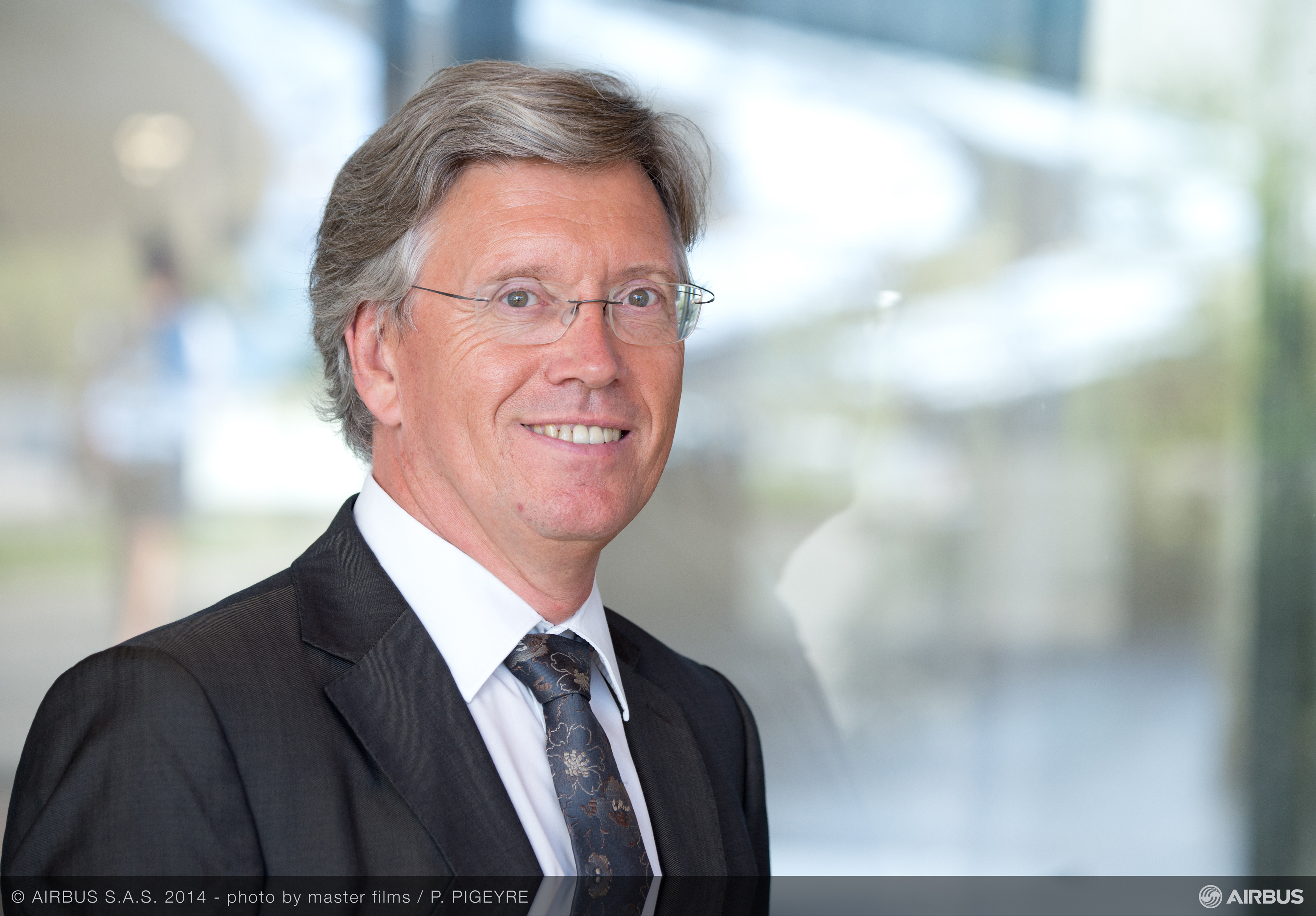 Yann Barbaux

chief innovation officer – airbus 
He is Senior Vice-President at Airbus. From 2013 to 2017. He was Chief Innovation Officer for Airbus Commercial Aircraft. Prior to assuming this position, Yann Barbaux created in 2007, and served as SVP Head of Airbus Group Innovations (former EADS Innovation Work, the Corporate Research Organization of AIRBUS. Yann Barbaux began his career in 1982 at Aerospatiale, in the Corporate Quality Organization. He was associated to the development of new programs, such as the Airbus A320, as an expert in metallic materials. In 1987 he was appointed as head of the Metallic and Thermo-structural Materials Department in the Aerospatiale Common Research Centre. In 1996, he was promoted as Head of Strategy, Research Coordination and Cooperation of the CRC.
Beginning of 2000, Yann Barbaux was appointed as Vice President in charge of R&T and Defence in the Corporate Merger Integration team, tasked to prepare and accompany the creation of EADS. In 2004, he was appointed as Vice President – Chief Executive Officer of GIE EADS CCR. Yann Barbaux published and contributed to a high number of technical publications in International Scientific Reviews and hold a patent on Structural Concepts for a Supersonic Aircraft. He has been a member of various engineering and technology societies, and of the Advisory Group for Aerospace Research and Development (AGARD) of NATO; in acknowledgement to his contribution as chairman of the Materials Panel of the French Association for Aeronautics & Space (AAAF), he has been elected to the rank of Emeritus Fellow of this Society. Chevalier de la Légion d'Honneur et de l'Ordre National du Mérite, Yann Barbaux is member of the board of the French National Agency for Research (ANR), of the French Association for R & T (ANRT), of the board of the Ecole Normale Superieure de Paris Saclay and of the board of the Federal University of Toulouse. Graduated from Ecole Centrale de Paris in 1981, he also earned a Master's degree in Metallurgy at the University Paris VI Pierre & Marie Curie. Yann Barbaux is since 2017 the Executive President of Aerospace Valley, a cluster of more than 800 members, OEMs, SMEs, Universities & Research Centers, from the Aerospace sector.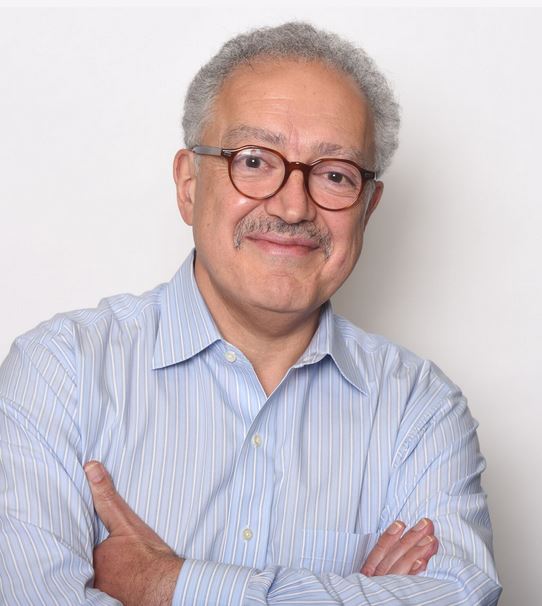 eric benhamou

founder & general partner – benhamou global ventures
Eric Benhamou has over 40 years of experience in the IT industry, including 14 years of active venture capital experience. He founded Benhamou Global Ventures (BGV) in 2003 and made active investments in early stage information technology Silicon Valley firms focused on global enterprise and telecommunications markets. In fund I, he leads investments in Swan Labs (F5), Dasient (TWTR), Voltaire(MLNX), Finjan(FNJN), Contextream (HP) and Load Dynamix. Eric currently serves on the boards of Grid Dynamics, Ayehu, Totango, Secret Double Octopus and 6d bytes, portfolio companies of BGV's fund II and III. Eric Benhamou has extensive corporate governance experience, having served on more than 25 corporate boards, including 10 publicly traded companies such as 3Com, Palm, Netscape, Legato Real Networks and Cypress Semiconductors (CY). He continues to serve on the boards of Silicon Valley Bank (SVBFG) and of Finjan Holdings (FNJN). Through his career, Eric Benhamou participated in 7 IPO's and 36 M&A's. Prior to his venture capital career, Eric Benhamou built and operated several IT companies and experienced all the stages of growth from start-up to Global Fortune 500. Principally, he served as CEO of 3Com from 1990 to 2000 and as Chairman until 2010. Revenues grew 25-fold during his tenure. In his last year as CEO, 3Com was ranked 294 in the Global Fortune 500 rankings. He was the first 3Com CEO to formalize a corporate venture investment strategy and started 3Com Ventures, a $250 million corporate venture fund in 1998. He also served as CEO of Palm until 2003, and subsequently as Chairman of the Board. Both 3Com and Palm were sold to HP in 2010. Prior to 3Com, Eric Benhamou was a founder of Bridge Communications, an early networking pioneer which he helped take public on NASDAQ in 1985. He started his career as a software engineer at Zilog in 1977. Eric Benhamou has been teaching entrepreneurship in various business schools around the world for the past 10 years, principally at INSEAD, Stanford and IDC's Herzliya's Arison School of Business, where he was a visiting professor. He also served on the Advisory Board of Stanford's school of Engineering and the Board of Governors of Ben Gurion University of the Negev in Israel. He is also active in several non-profit organizations, chairs the Israel Venture Network and the American Friends of Arts et Métiers. Eric Benhamou, 62, has an MS from Stanford University's School of Engineering, a Diplôme d'Ingénieur and a Doctorate from Ecole Nationale Supérieure d'Arts et Métiers, Paris. He also holds several honorary doctorates and international awards.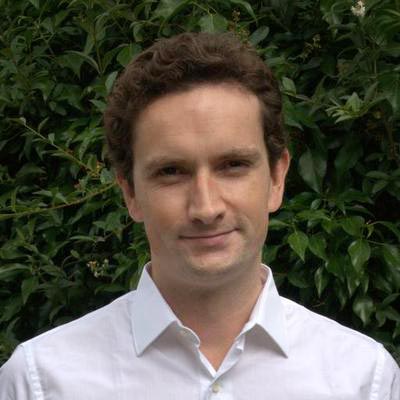 Olivier Binet
Co-founder & CEO – Karos 
A graduate of HEC in 2003, Olivier Binet worked for ten years as a capital investor in London and Paris at Lehman Brothers, Astorg Partners and Bridgepoint Capital. In 2014, he created Karos, whose mission is to exploit mobile and Artificial Intelligence technologies to turn private cars into public transport.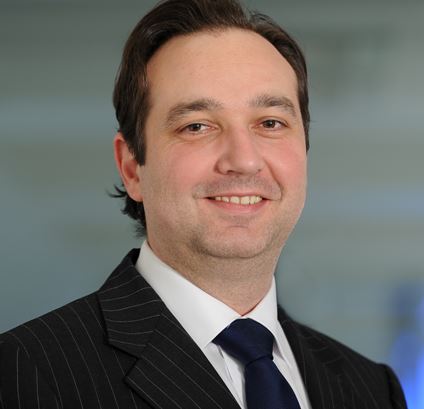 francesco brenna

Executive Partner – IBM Global Business Services
Francesco is an Executive Partner within IBM Global Business Services with over 17 years of consulting experience driving strategic and transformational change initiatives primarily in the Banking and Financial Markets sector. Francesco has strong competencies and successful track record in business development, consulting and delivery across Digital Transformation, Big Data, Advanced Analytics and Artificial Intelligence. He currently leads the Artificial Intelligence practice for IBM Global Business Services in Europe. Francesco holds a Bachelor of Science in Computer Science from the University of applied Sciences in Zurich and a Master in Business Administration (with distinction) from Warwick Business School.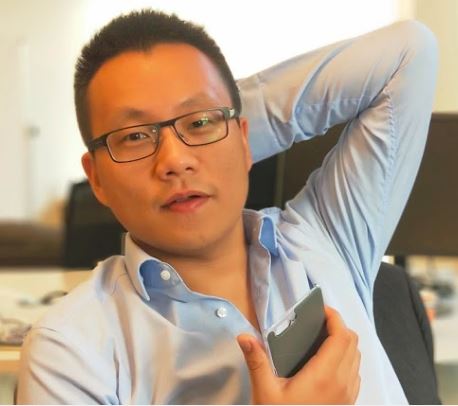 Michel CUI

Head of Mid Market & Internet Industry and benelux country manager – Alibaba Cloud Europe 
Michel CUI serves as the head of Mid market & Internet Industry and Benelux country manager at Alibaba Cloud Europe, previously he served as IT&Cloud BU director at Huawei France. He started his career as a Functional Consultant at Atos Origin Group and works in ICT field for many years, with a mission to spread cutting edge digital technologies from online to offline, from urban to rural, from France to overseas, from basic needs to lifestyle and fun, he is very concerned about the development of innovative technologies and the establishment of a local business ecosystem with partners, at the same time, he also has a keen insight in industry changes driven by Cloud computing, Big Data, AI and Blockchain. Make IT simple, Make business Agile, Digital technology are amazing business that is admired not only for its innovation but also meaningful contribution to society, he cooperates with Business France / French tech / Bpi France / Station F to help many French & EU innovative pioneer companies to enter into global markets.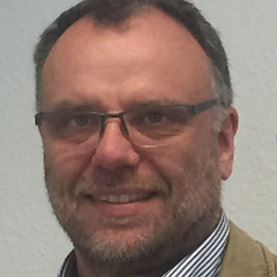 hans peter dauben

Senior scientific fellow, Rheinische Fachhochschule Köln
Hans-Peter is working on improving health and citizens data management with relevant and innovative protocols. He will take part to the Industrial Blockchain session to challenge Blockchain uniqueness, strengths and limits to address Health Organization challenges.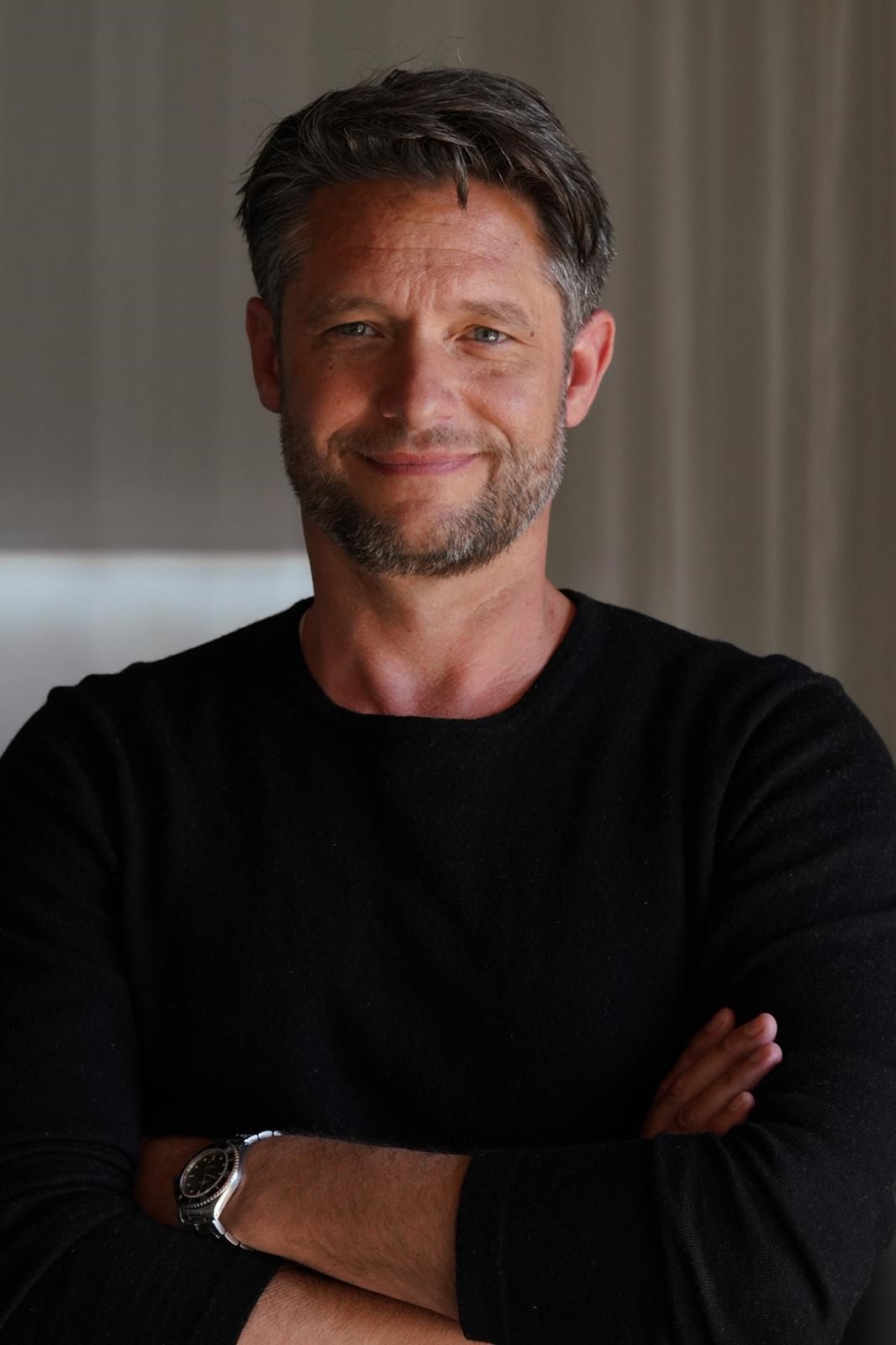 Jan Denecke

Chief Executive Officer, KodakOne
Jan brings 10+ years of experience as an IP protection professional and is the founding partner of the law firm Denecke, Priess & Partner. In 2017, Jan and his partners founded Ryde Holding, Inc. The company is developing KodakCoin and the KodakOne Platform as a payment solution for the image industry.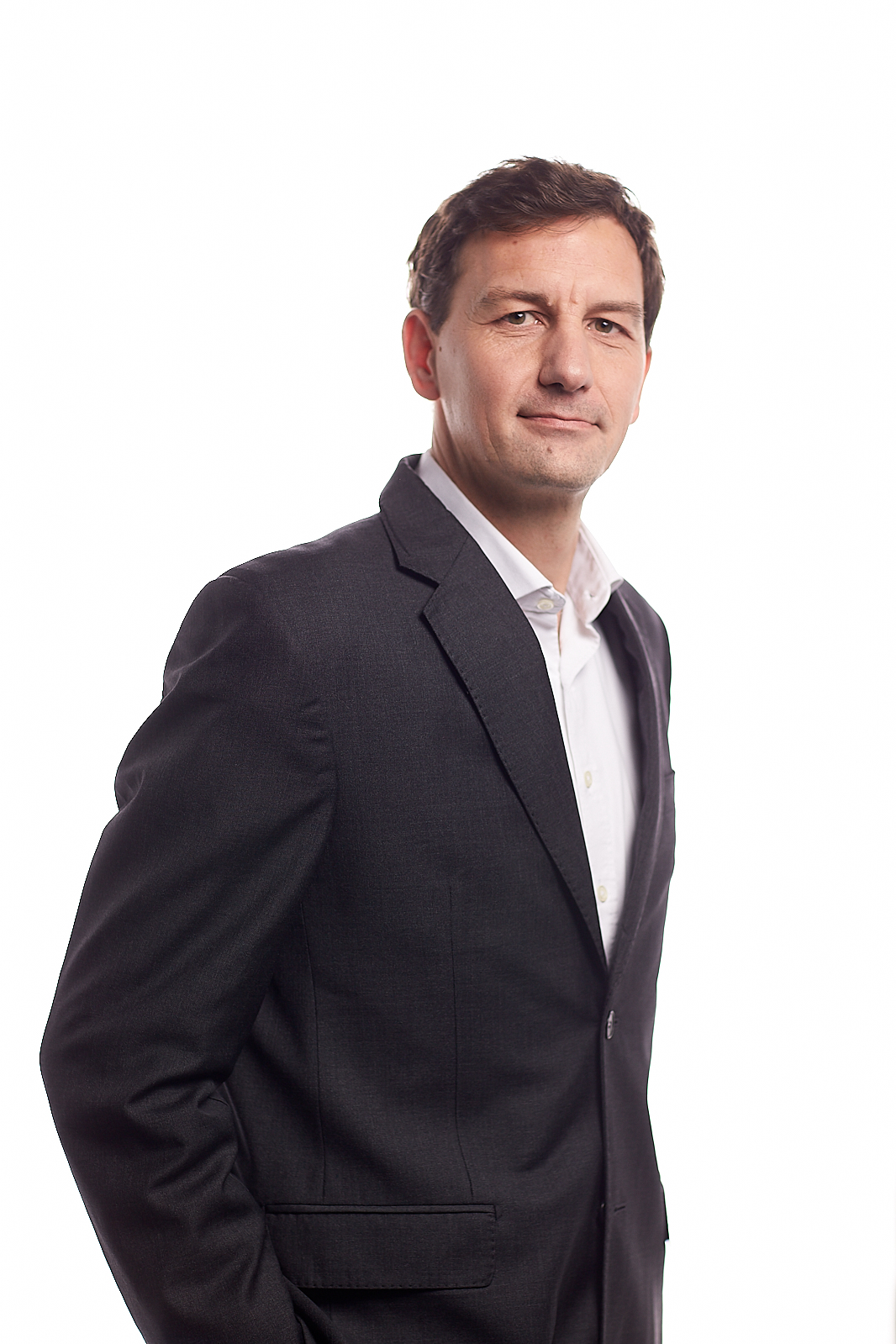 Christophe Desrumaux

Investment Director – Supernova invest 
Christophe joined CEA investissement (now Supernova Invest) in 2013. He led investments in Chronocam, ISKN, Remedee, Exagan, Upmem… Prior to Supernova Invest, he served as VP Sales & Marketing at Mu-TEST, start-up spun-off from Schlumberger. From 2002 to 2012, he held customer support and business development director positions at Soitec (Euronext – 2.5 B€ market cap – staff of 1500), where he triggered major new contracts in mobile phones and imaging fields. From 1998 to 2001, he led as product manager at ST Microelectronics new products releases for Nokia, Motorola… Christophe holds a master and post-graduate degree in physics engineering from INSA Lyon and a corporate finance certificate from HEC Paris.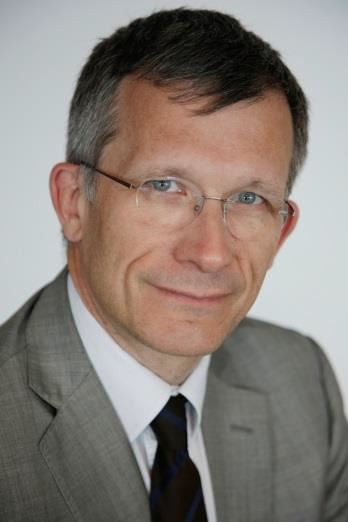 Philippe Duluc
Chief Technology Officer – Atos Big Data & Security 
Chief Technology Officer, Atos Big Data & Security, Distinguished expert, member of the Atos Scientific Community, Philippe Duluc graduated from Ecole Polytechnique in Paris, initially working as a military engineer, first for the French Ministry of Defence, and then for the Prime Minister's office, in various security and technology management positions.
After 20 years of service, he joined the private sector, first as the Corporate CSO for Orange Group, then as the Manager of Bull's Cybersecurity Business Unit. He is now CTO of Atos' Big Data & Security Division. He has been an adviser to the European Network and Information European Agency, and has a keen interest in scientific and technical domains involved in information society development: cryptography, cyberdefence, computing, communications, big data, and Artificial Intelligence, including future directions like the quantum revolution.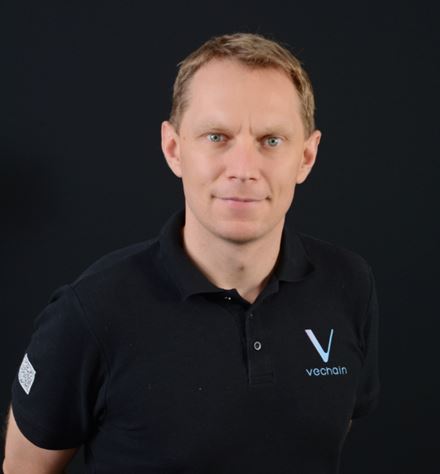 Jérôme Grillères
General Manager – VeChain in Europe 
Jerome is General Manager Europe at VeChain. He has 15 years of experience in the Finance industry. After completing a MsC in Computer Science he started working in the field of electronic trading (Goldman Sachs London). He then completed an MBA at London Business School and moved to Structured Debt Finance / M&A / Retail Business and Commercial Development, all at Barclays Bank where he worked for 8 years. His dual technical and business background allowed him to lead the development of VeChain in Europe.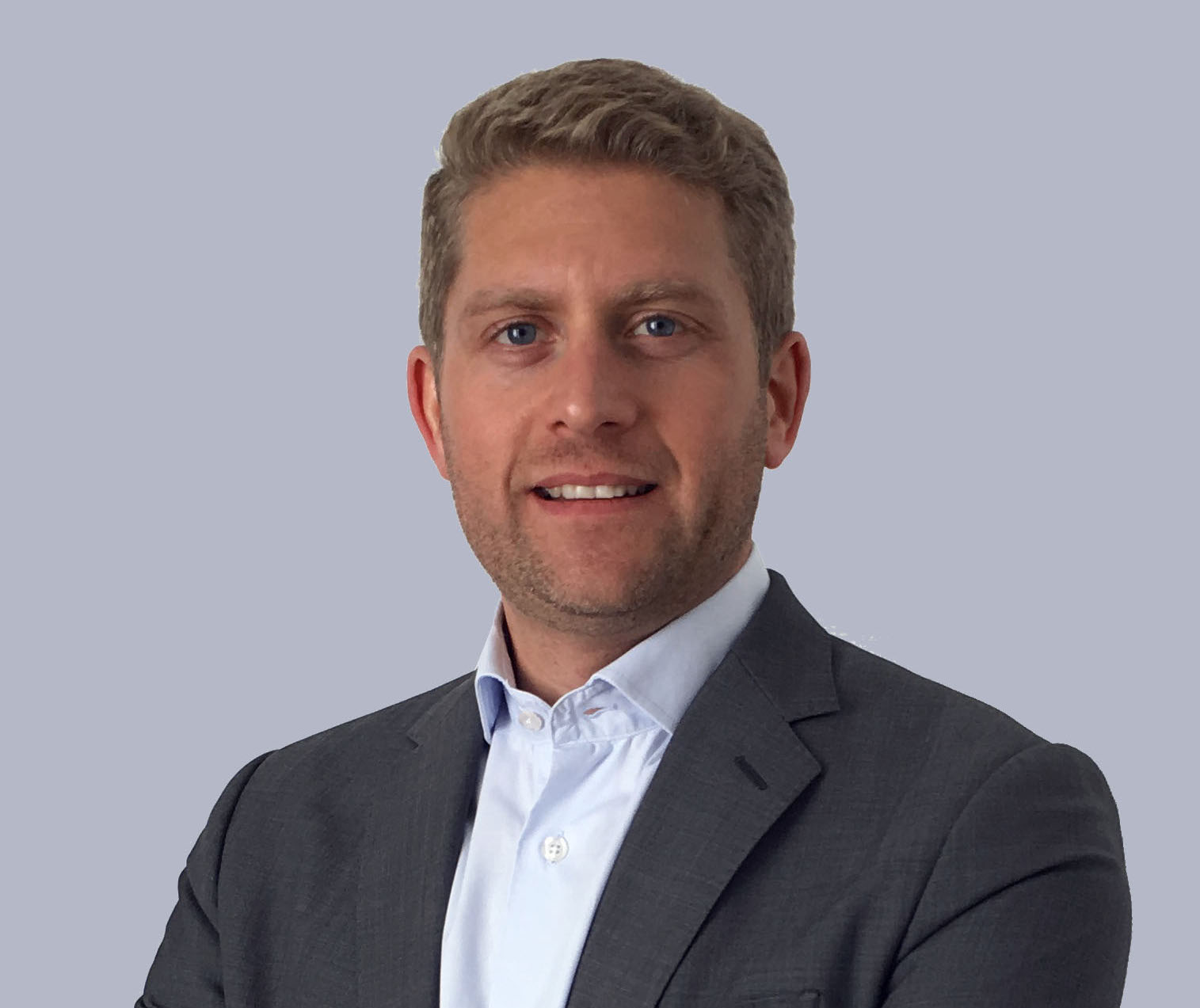 cedric favier

investment director – elaia partners
Cedric Favier joined Elaia Partners in May 2018 after more than 15 years of experience in Europe and North America as an entrepreneur and investor. He notably co-founded Signoptic which, after a successful international development, was acquired by the HID group. Cedric was also Project Manager for Renault Group and Manager for EY. Prior to joining Elaia, he was Investment Director at Emerillon Capital and Seventure Partners. He notably invested in Maluuba Inc., which was acquired by Microsoft for several hundred million dollars in 2017.
Education: M.Ing from CNAM/INP Grenoble and MBA from Manchester Business School
Expertises : Digital, deep tech and tech transfer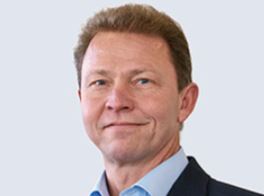 dieter kraft

General Manager – Trumpf Venture capital gMBH 
Dieter Kraft is General Managing Director at Trumpf Venture Capital GmbH since January 2018.
Before joining Trumpf Venture Capital, he was Investment Partner at Robert Bosch Venture Capital GmbH (RBVC), responsible for the European Venture Business of RBVC. Being more than 20 Years with Bosch Dieter holds contacts to the Bosch Management organization and is broad based in technology. Before he joined RBVC in June 2009 he was heading the Systems engineering Division of Hybrid Electric – and Electric Vehicles within Bosch worldwide. Dieter's professional background is operational business within Hardware / Software of automotive electronics and Software for telecommunication networks. Heading a Corporate Research Division he was in charge of communication and energy networks, Software methods and architectures, electric drives, human machine interaction and new business areas for Bosch. Dieter got his PhD at University of Frankfurt in nuclear and atomic physics and got some insights to mathematics, pharmacology and nuclear medicine during his studies
nvestment Partner at Robert Bosch Venture Capital GmbH (
RBVC
), is responsible for
the European Venture Business of RBVC. Being
more than 20 Years with Bosch Dieter holds contacts
to the Bosch management
organization and is broad based in technology. Before he joined RBVC in
June 2009 he was heading the Systems engineering Division of Hybrid Electric
– and Electric Vehicles
within Bosch worldwide. Dieter's professional background is operational business within Hardware /
Software of automotive electronics and Software for telecommunication
networks. Heading a
Corporate Research Division he was in charge of communication and energy networks, Software
methods and architectures, electric drives, human machine interaction and new business areas for
Bosch. Dieter got his PhD at University of Frankfurt in nuclear and atomic physics and got some
insights to mathematics, pharmacology and nuclear medicine during his studies.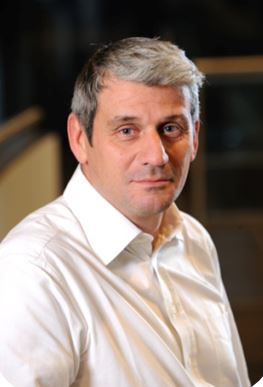 nicolas leterrier

Cto building & IT – schneider electric 
Nicolas Leterrier joined Schneider Electric in 2011. He is since May 2015 Chief Technology Officer of Building & IT activity. He held previously the position of Vice-president in charge of Innovation within Technology Strategy organization. He was responsible for the Innovation teams based in France and the teams in charge of Technology Innovation & embedded Platform development for Schneider Electric. Nicolas began his career in Paris working for Gaz de France and GFInformatique. In 1991, he joined ST Microelectronics as a software development engineer. After working in the US for data storage business development, he became in 1999 manager of an application development group covering the field of Telecommunications, Automotive and computer peripherals. Nicolas is graduated with a master of sciences of the Paris XI Orsay University and an engineering diploma from Ecole des Techniques du Génie Logiciel (software engineering).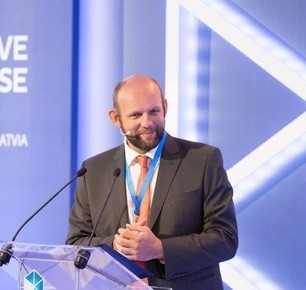 jean-david malo

director "open innovation & open science", dg research & innovation – european commission 
Since February 2017 Jean-David has been appointed as Director of the Directorate in charge of "Open Innovation and Open Science". The European Innovation Council, the Pan-European Venture Capital Fund(s)-of-Funds Programme, the RDI dimension under the European Fund for Strategic investments, the European Open Science Cloud,… are among the various files he is in charge of or contributing to. From 2011, he was managing a newly created unit in DG Research and Innovation, the main objective  of which was to contribute to increase private finance and close market gaps. From 2006 to 2010, he was heading the unit in charge of the regional aspects of FP7, ie. the "Regions of Knowledge" and "Research Potential" programmes, From 2003 to 2006, he was the assistant of Director Robert-Jan SMITS. He joined the European Commission in January 2001 in the Directorate General for Research. He started his career as Head of internal control management in the Comité Professionnel de la Distribution de Carburants in France before joining ARMINES, a body managing contractual research and innovation for French engineering schools (Ecoles des MInes, École Polytechnique, ENSTA, …). He has studied in the Institut National Supérieur des Sciences Économiques et Commerciales (Paris) and the University of California (Berkeley).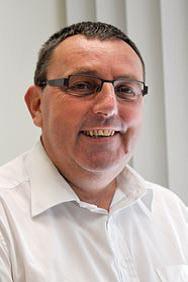 theo meert

Senior Director External Innovation – j&j
Prof Theo F Meert is the head of the R&D Global Government Grant office (G3O) of J&J, an important tool in external innovation strategies for Janssen Pharmaceutica, MD&D and J&J consumers. During his career at J&J, started in 1981, he is appointed to multiple international global functions. Within his various functions obtained within J&J up to senior Research Fellow, he guided different multidisciplinary research teams within the field of CNS (Psychiatry- Addiction -Pain –Neurology/ Alzheimer). The activities of these groups covered the complete drug discovery process from early TI/TV over drug candidate selection to POC and further clinical testing. Dr Meert also supports some Full Development products and is involved in the scientific support of novel and marketed products. He did built up an external network on external partnership initiatives and was instrumental in various novel external innovation models.ey).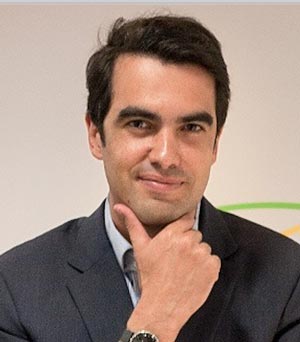 Alexis Normand
Head of B2B – Nokia Digital Health 
A graduate of HEC (Msc.), Sciences-Po (MPA) and La Sorbonne in philosophy (Ba), Alexis has a background in public policy, healthcare reform and strategic consulting. In 2013, he created the B2B department of French start-up Withings, acquired by Nokia in 2016. He became head of B2B for Nokia Digital Health and moved to the US in 2017 to lead its Boston office. Alexis has driven the adoption of digital devices in healthcare with employers, medical providers and life sciences, growing B2B revenues above $5M+ in 4 years. This worked has involved managing the successful launch and customer implementation of SaaS solutions in Corporate Wellness and Patient Care and building a network of 150+ partners in the US and European eHealth ecosystem.
A digital health evangelist, Alexis has promoted the vision that patient centric solutions are shifting the logic of healthcare from "fee for service" to "value-based-care", creating new models for prevention in an ageing society. He has been an active keynote speaker (Connected Health, HIMSS, AHA, OECD etc.), a lobbyist, e.g., as a member of the GDPR working Group on eHealth for the EU commission and has authored publications, including a book on "The Revolution of eHealth"), blog articles and columns in leading newspapers Les Echos & Le Monde.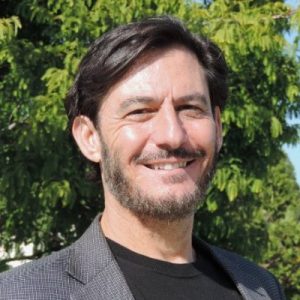 Derek Proudian is a Silicon Valley venture investor, start-up CEO, and entrepreneur. Derek has served as the CEO of six venture-capital backed companies, including Zip2 (Elon Musk's first company) which Derek sold to Compaq for over $300 million. Derek has worked as a general partner at the venture capital firm Mohr Davidow Ventures (MDV), a Venture Partner at Morgan Stanley Ventures, and an R&D manager at Hewlett-Packard Labs.  As a general partner at MDV he was part of a team that turned $225 million in investment into $3.5 billion in returns for limited partners. He holds a BA in Creative Writing, a BS in Cognitive Science, an MS in Computer Science, and an MBA all from Stanford University.  He also holds five issued US patents. As a founding board member Derek has helped shepherd a number of companies to successful exits, including mSpot sold to Samsung in 2012 for $50 million, Daintree Networks sold to General Electric in 2016 for $100 million, and SquareTrade sold to Allstate in January 2017 for $1.4 billion.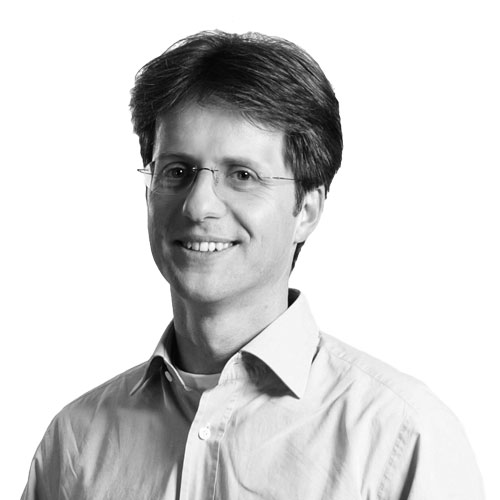 Christian reitberger

PARTNER – BtoV
Christian Reitberger has worked with btov since 2008 – initially as a Member of the Investorenkreis and a lead investor on numerous deep tech transactions. He joined the Industrial Tech Fund as a Partner in April 2018. In 1995 Christian graduated in Physics with a doctorate sub auspiciis praesidentis from Vienna University. After stints at CERN and at industry labs he complemented his science tools with business tools at McKinsey, where he advised clients until 1999 in the areas of telecommunications, electronics, digital media and biotechnology in questions of strategy, operations as well as post-merger management; he also was a founding member of the Private Equity Practice. This led him to Apax Partners where he spent nine years, and was responsible most recently as a Partner for technology investments in Europe, ranging from venture to growth to buyout investments until 2008. In 2009, he joined pan European venture capitalist Wellington Partners and helped to build the portfolio in electronics, resource efficiency and computer vision companies. He still holds portfolio responsibility for a number of companies in the Wellington portfolio. Christian focuses his investment activities on electronics & photonics, resource efficiency and industrial AI investments that have the potential to improve the state of the world in a sustainable and significant way. And since at heart he still is a (crypto)scientist he also manages a way too broad portfolio of scientific interests in physics, mathematics, artificial intelligence, synthetic biology and econophysics.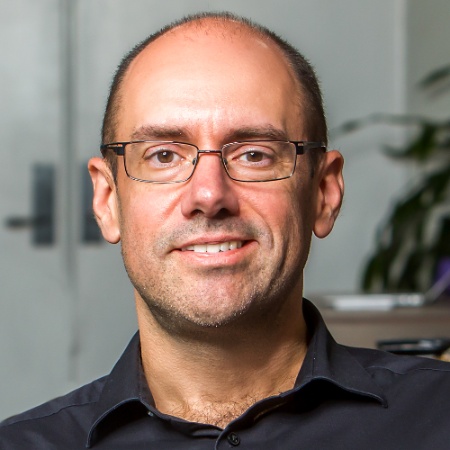 Aymerik renard

General Partner at Hardware Club 
Aymerik joined the Hardware Club team in October 2017, bringing over two decades of experience in international venture capital spanning hardware, software, and services.
Most recently responsible for Western Digital Capital's strategic investments across North America, Europe, and Asia, Aymerik came to Western Digital via its acquisition of SanDisk, where he led their US venture activity as well as their communications and venture ecosystem outreach since 2014, taking them into frontier tech and IoT investments.
Prior to SanDisk, Aymerik joined PCH International in 2011 where he was the Vice President responsible for startup business development, aiding consumer electronics, medtech and IoT companies with funding, design, manufacturing, fulfillment, and distribution aspects. Capitalizing on his on-the-ground experience of the Hong Kong and Shenzhen manufacturing ecosystems, he later co-founded the Highway1 accelerator for hardware startups. Since then, he has remained active as a mentor in accelerators such as Qualcomm Robotics, R/GA Connected Devices, Impact USA, Alchemist Accelerator, and Startup Bootcamp IoT, among others.
Earlier in his career, he headed North American investments for Orange for twelve years. Under his watch, several of his hardware, software and services portfolio companies IPO'ed on the Nasdaq and New York stock exchange with others being acquired by Microsoft, IBM, Cisco, SAP, Yahoo, Sun Microsystems, Cox Automotive, Keynote, Ericsson, Oracle, and Cable & Wireless.
A graduate of Carnegie Mellon University in Information & Decision Systems, Aymerik has been involved in the computing industry since his student days, when he taught a third-year lab course in software engineering methodology and also worked as a Campus Representative for Apple Computer.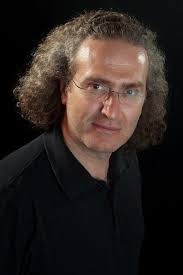 jean rognetta

editor in chief – forbes france & PRESIDENT – pme finance association
Jean Rognetta is the founder and president of the primary French think tank on the financing of independent businesses, pmefinance.org . Its Europe Entrepreneurs clubs are active in various countries, including the US and China.
Also a former General Delegate of CroissancePlus, an entrepreneurs group in Paris, Jean started his career in journalism in 1997 with Vivendi, as the editor of the professional letters @Jour. From 2000 to 2016 he wrote for Les Echos and Capital Finance, respectively France's leading financial daily and private equity newsletter. An early observer and analyst of the digital revolution, he has written or co-authored several books, most recently La République des Réseaux (Fayard).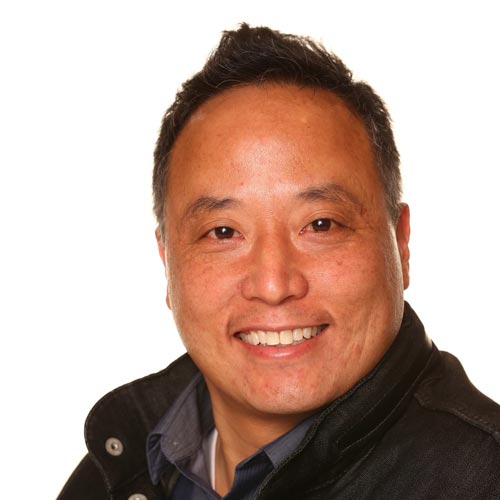 john suh

vp & cradle DIRECTOR – hyundai motor company
John Suh is VP and founding director of Hyundai CRADLE, a Silicon Valley based corporate venture capital and open innovation center within Hyundai Motor Company's Strategy and Technology division. In this role he helps to drive CRADLE's three main functions: strategic venture capital, open collaboration with the startup community, and early-stage new concept development. He helps to guide strategic investments made in four themes: robotic and AI-enabled intelligent systems, eco-friendly technologies (primarily batteries and fuel cells for vehicles), mobility services, and materials and manufacturing technology. Prior to joining Hyundai Motor Company, he worked at General Motors, Xerox PARC (Palo Alto Research Center), and several Silicon Valley startups where he has had roles in corporate investing, product management, and R&D. John has a BS degree in electrical engineering from Kettering University and an MS and PhD degrees in mechanical engineering from Stanford University. John volunteers on the advisory committee at the LA County Museum of Art's (LACMA) Art+Technology program and as co-chair in the Consumer Technology Associations committee on Portable, Handheld, and In-vehicle Electronics (R6). John has numerous technical publications and has six patents and patents pending in the fields of robotics, artificial nose technology, and location based services.
PAUL THURK
MANAGING DIRECTOR – ARCH VENTURE PARTNERS 
Paul Thurk is a Managing Director with ARCH Venture Partners, joining in 2000 via a Kauffman Fellowship. In 2011, he established ARCH's European headquarters in Dublin, Ireland. Mr. Thurk was co-founder and initial CEO of Innovalight (acquired by DuPont), CoolEdge Lighting, and Pinon Technologies (acquired by a large German chemical company). More recently he was co-founder of Carrick Therapeutics and Genomics Medicine Ireland. Mr. Thurk formerly held various operating roles at NABS (acq by ILS) – a supplier of electronics components to the computer industry – ending his tenure there as Director of Operations Asia Pacific. Mr. Thurk holds a BS from the Wharton School of the University of Pennsylvania and an MBA from the University of Texas at Austin.
ARCH is a global venture capital firm of 30 years and over $2 billion under management, focused on disruptive innovations in the physical and life sciences. ARCH invests at the earliest stages, often co-founding start-ups directly out of university labs, and continues to invest to exit.
He has lectured on entrepreneurship at Carnegie Mellon, UCLA, and Stanford and advised faculty on technology spin-offs at various universities. He also provides oversight to the Space Electronics Group at Caltech and NASA's Jet Propulsion Laboratory. He was a research fellow.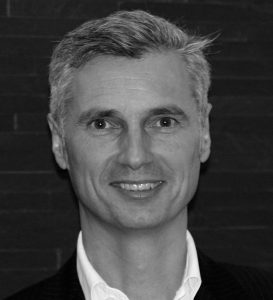 EMMANUEL DE WATTEVILLE

GENERAL PARTNER – BLUEOCEAN VENTURES
Emmanuel has been part of the startup ecosystem since 2003, when he started as a business coach and financial expert at FONGIT, Geneva's leading incubator, and the Swiss Federal Commission for Technology and Innovation.
Since then, Emmanuel has acquired extensive experience in coaching, creating, managing, developing and financing more than 200 high-tech startups across several sectors, including the medical and information technologies. With over a decade of hands-on experience in venture capital, Emmanuel is also an expert in M&A and deal structuring.
To pursue his passion for blockchain and tokenization, he started to work on launching the BlueOcean Ventures' ICO in Q4 2017.
Emmanuel holds a MSc from the Swiss Federal Institute of Technology Zurich (ETHZ) and an MBA from INSEAD.