Explore
our future
and
invent
new business models !
INPHO® Venture Summit 2018 will address innovation transforming the industries and generating new business models. The key topics selected by the Editorial Committee will be challenged with leading players and game changers. Pros and cons will be discussed in panel discussions moderated by private investors.
It will include the expected impact of blockchain in industrial applications, next generation computing to address the IoT and Artificial Intelligence revolution, as well as deep tech impact on industries productivity through robotics and monitoring hardware. These topics are first indication. Panel discussion will invite C level executive leading players and will lead to very dynamic, varied and valuable discussion. Indeed INPHO® Venture Summit will focus on addressing transversal innovation for bankable challenges.
Moreover a specific session will highlight "Crazy technologies" selected by the editorial committee as breakthrough innovation with high potential value.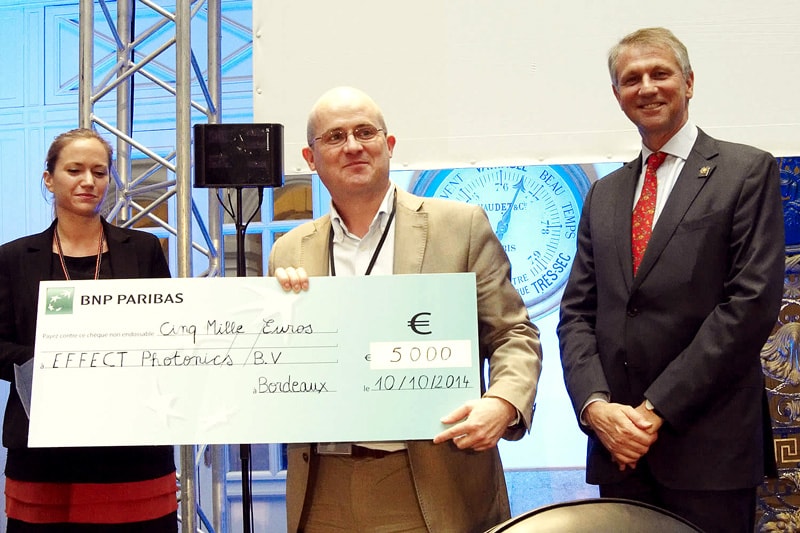 apply for


the

pitching sessions

!
Moreover, INPHO® offers a unique opportunity to pitch in front of investors for innovative companies focused on different targeted sectors:
Monitoring Hardware, Artificial Intelligence, Cyber Physical Systems, Predictive Maintenance, Machine learning, Distributed sensor network, Cloud Robotics, Blockchain for Industry ….

To ensure a high-quality elevator-pitch, all submissions will be assessed by a Selection Committee made up of experts and investors.
Prior to the event, a panel of 20 selected companies will be coached by experts and financial advisors from BLUMORPHO to be ready for their 5 minutes presentation. Each presentation will be followed by a 2 minutes questions/answers session.
€5,000 cash award for the most promising company
Fill your application form before June 30th !