Digitising European Industry
shaping European companies' digital transformation
Digitisation is do or die. The European Commission knows it well. Brussels authorities have designed a Master plan to create smart, sustainable and inclusive growth by achieving a Digital Single Market. Europe's Digital Agenda has many facets addressing both the digital gap between citizens and the Digitisation of European Industry (DEI initiative).  Well aware of the huge challenges ahead, the European Commission has allocated a 9€ billion budget in a strong digital European Program to accelerate the digital transformation of our society.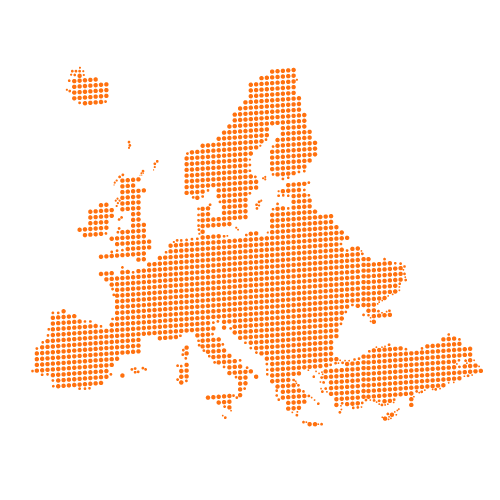 Digitisation is a tremendous opportunity to generate growth by structurally modifying society, creating new business models, new services and professions – who would have thought that jobs such as community manager of chief digital officer would ever exist ?
In parallel to offering European citizens equal access to connectivity technologies and improving their digital skills, the European Commission's main focus is making research and innovation the key to internal corporate growth. However, for digital transformation to create new business opportunities it is necessary to give all European companies access to digital innovations – regardless of the company sector, location, and size. This is precisely the reason why the European Commission has designed the Digitising European Industry initiative; focusing on SME's and midcaps with promising ideas but suffering from a lack of resources hence unable to push their innovations forward.
Nevertheless, this also means investing in cutting edge technologies INPHO® Venture Summit 2018 is all about artificial intelligence, high performance computing, cloud computing and investing in the digitisation of key sectoral areas. The Digitising European industry initiative is mobilising €5 billion of EU investment from Horizon 2020 between 2016 and 2020 among which €1,7 billion will be invested in artificial intelligence, blockchain and the digitisation of healthcare.
To find out more about the European Commission strong commitment in favor of the digital transformation of the European industry don't miss the session INPHO® Venture Summit 2018 dedicated to the issue on October 11th & 12th 2018.
INPHO® Venture Summit, the event for executives active in smart technologies and deep tech innovations will held its 6th edition on 11th & 12th October 2018, in Bordeaux. The event will be chaired by Georges Ugras, Managing Director IBM Venture Capital Group.
In its five previous editions, INPHO® has attracted more than 500 European participants, 50 international keynote speakers and over 80 VCs and corporate funds. More than 60 start-ups have been selected to pitch raising more than 100 M€ (113M$).
INPHO® Venture Summit will be the place to be in 2018 to learn and share with investors, leading companies and start-up shaping the future.
be part of it,
ask for your registration here!