What does it take
to start a business ?
Coffee Call with Derek Proudian
For the first time at INPHO® Venture Summit, leading private investors supporting the growth of deep tech will pitch in 3 mn to explain their investment policy and expectations for investment.
This "reverse pitching" session is expected to be inspiring for INPHO® Venture Summit participants.
INPHO® Venture Summit will gather a large investment community including business angels like Derek Proudian, Silicon Valley venture investor, start-ups CEO, and entrepreneur. Derek has served as the CEO of six venture-capital backed companies, including Zip2 (Elon Musk's first company) which Derek sold to Compaq for over $300 million.
In this "reverse pitching" spirit, Derek shared his investment policy with the Private TechHub, partner of INPHO® Venture Summit.
Derek Proudian is a Silicon Valley venture investor, start-up CEO, and entrepreneur. Derek has served as the CEO of six venture-capital backed companies, including Zip2 (Elon Musk's first company) which Derek sold to Compaq for over $300 million. Derek has worked as a general partner at the venture capital firm Mohr Davidow Ventures (MDV), a Venture Partner at Morgan Stanley Ventures, and an R&D manager at Hewlett-Packard Labs.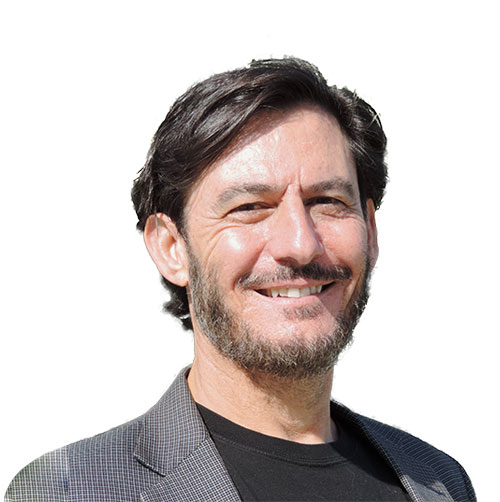 Derek, could you please let us know about your main qualitative and quantitative criteria to invest into a company.
The most important thing to me is to meet the entrepreneur and understand their vision and what they are trying to go after. In general, having done this for 25 years now – investing in startup companies- I would say that at the end of the day (and this is especially important for early stage) I am making a bet on people. How do they present their idea? Can they convince me that market opportunity is big enough that you can build a sizable company in that area? And where there is enough maneuvering room, typically when you are targeting some kind of emerging market, there is always new opportunities.
In general, it's good in my mind to be going into somewhat chaotic new markets, because it means customers don't have established patterns of buying, they are looking for new entrants because there is not an established offering. In general in my experience if it's a stable market then most customers (even if it's not the cheapest technology) they'll tend to buy from larger companies. There needs to be a certain amount of uncertainty in the market in order for a customer to want to buy from a rather young company. So on the qualitative side, the caliber of the team has some interest for the investor.
In terms of quantitative criteria, I think it's important to focus on efficiency. I'm very keen on capital efficiency. You don't have to invest a lot of money upfront before you have any product or service to offer. In general, the companies I tend to think off (and who do the best, even though of course there are exceptions to those rules) are companies where the time to get the product or service to market is relatively short and the upfront capital cost to at least get some sort of validation that customers will buy the product is relatively modest. The plan doesn't require enormous capital outlies before you get started. However, that can be different if you are a spin-out of a large corporation and the team that's starting up is going after a segment that's been spun out from a company that's divesting itself in the business opportunity. In that case, if you are going to pursue you might need to raise more capital. But in general, in the case of average young entrepreneur starting a company I think that being able to bootstrap a
Do you have any specific fields of interest when you are looking for new investment opportunities?
I tend to like things that have scientific or technological advantage so I personally tend to meet with people who are coming out of either a university or a research lab. I will be more interested in a company that has developed, or has an understanding of a differentiated technology, has a specific market opportunity, and where the entrepreneur understands that field they are going after. I spent the early part of my career as a computer scientist working in the art intelligence lab at SRI – Stanford Research Institute- I think that right now there are a lot of interesting opportunities in machines learning. Specifically, I tend to be less interested in consumer applications and more interested in the scientific or other areas. Sensor networks have become very cheap and the amount of data coming out of these sensor networks is very large. The ability to do interesting things with that increasing amount of data is quite significant. I think there is great opportunities in the intersection of biotech, in machine learning and in chemistry where some pharmaceutical companies work. So that's the areas I'm interested in right now.
We have another question for you from our Europeans members who wonder if it possible to interest US private investors when you are not located in the US?
Yes I think that's possible, it depends on the investor. There is certainly a number of venture capital funds that do investing outside of the US. A lot of times there will be firms that have offices in the US as well as an office in London, Paris or Beijing or wherever. I think angels networks are a little bit more difficult to reach. But it's just because unless there is a specific tie, interest or connection to somewhere in Europe or Australia or whatever it's just hard to reach those networks. Typical business angels have another professional activity and it can be more challenging to get a first meetings. As always, the quality of the introduction between the investor and the entrepreneur is critical. As somebody who get approached a lot for money, if somebody finds my profile on LinkedIn and sends me a note saying  'Hey, do you want to invest into my company?', I think 'I don't know you',  'I don't have time to look at this',  it's going to be quite difficult. But if John or somebody says 'Hey I have a friend who is starting a company, would you talk to them?' then I'll probably take that call and talk to them. Personally, I am less concerned if they have to be in San Francisco or Amsterdam. I'm more interested in the things I mentioned earlier: the quality of the individuals, the quality of their team and how passionate they are.
Is there an average ticket for you to invest ?
For a first investment I would say anywhere between 25 to 250 thousand dollars approximatively. It will really depends on what the company needs. In general, I want to make sure I have 3 to 4 times as much money set aside to invest in a company beyond my initial investment because I know that companies always need money. So if I'm going to make a 50 000 dollars investment in a company then have 200 000 – 300 000 dollars to put into that company for the first couple of years. I don't want to invest everything upfront, depending on what the cash requirements are. Typically an entrepreneur should try to build a syndicate of people willing to support the company. I usually think 3 to 5 investors is a good base to get started. You have to be careful that it doesn't get too difficult to communicate with your investors. But you need to have enough people so that if the company needs a bit more money after a few month, you don't have to go out and raise money from new investors. You can say to your previous investors 'Hey we are hitting our milestones, but it's going to take a bit longer' then lets support the company. Once the company is at a point where some of the risk has been taken out and there is a clear plan for how to put the product to market, and some proof point the customer will buy, then that's good time to go raise some venture capital to really get the company off the ground. I'm really talking about how to go from an 'idea' to a concrete 'business plan', go from proof of concept to something where – even if it's not a product to launch, we can test it, have feedback on some demonstrator projects, to get to the point where you can actually raise institutional money.
INPHO® Venture Summit, the event for executives active in smart technologies and deep tech innovations will held its 6th edition on 11th & 12th October 2018, in Bordeaux. The event will be chaired by Georges Ugras, Managing Director IBM Venture Capital Group.
In its five previous editions, INPHO® has attracted more than 500 European participants, 50 international keynote speakers and over 80 VCs and corporate funds. More than 60 start-ups have been selected to pitch raising more than 100 M€ (113M$).
INPHO® Venture Summit will be the place to be in 2018 to learn and share with investors, leading companies and start-up shaping the future.
be part of it,
ask for your registration here!