Ubi­quitous high performance computing… why, where and how?
an interview with Christian Reitberger
Christian Reitberger, Partner at btov and Wellington Partners, is a member of the INPHO editorial committee. During the upcoming INPHO meeting that will take place in Bordeaux, 11th -12th October, he will chair the session "Ubiquitous high performance computing … why, where and how?"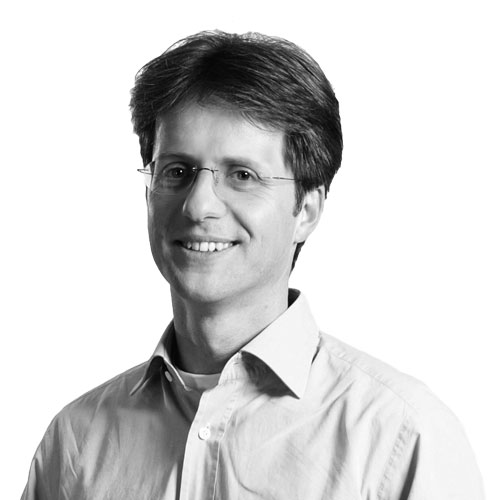 Dear Christian, the next INPHO meeting will once again explore the conditions required for innovation to bloom in our society. You will chair the session dedicated on Ubiquitous high performance computing, what is the objective of this session?
Thank you Olivia. High performance data processingis a key topic in our economy and drives the need for new technology, enabling new industrial business models. In that sense, high speed data acquisition, filtering and real time analysis are key in many fields. It concerns the life sciences industries, autonomous navigation, industrial machine learning and many others and creates new demands on low latency data storage and cybersecurity.
With this context, the goal of this session will be to discuss what technical solutions are expected and to analyse best approaches from industrials' and VC's point of view to make it happen.
What are the question you would like to raise in this session?
We would like to structure this wide ranging topic with a few questions concerning hardware and software developments
Concerning new hardware developments the questions are :
Do we have a computing problem at all? Are the most pressing computing bottlenecks at the edge or in the core?
Will we see new classes of high performance, application specific coprocessors, like photonic processors or other analogue computing devices? And for which applications?
Are machine learning optimized new chip architectures going to beat the GPU based incumbent solutions?
Is there a near term use-case for quantum computing platforms – ie industrially relevant use cases that cannot be implemented on classical hardware in the foreseeable future?
Concerning new software developments, some of the questions are :
Is there a case for a new breed of software tool vendors in the new world of highly distributed industrial sensor, data capture, storage and computing platforms? Or will those tools be supplied by the usual suspects?
Is process or system design and simulation an area where Europe could excel?
Can cyber physical safety be embedded in a retrofit manner or do we have to overhaul our network architectures from scratch?
And concerning the new applications enabled by hardware and software developments
What do we do with all those new tools – more of the same, or fundamentally new applications?
The editorial committee wants this session to be really to the point on concrete solutions that are now within reach.
Thank you Christian for this first insight of what we can expect from the next InPHO meeting!
INPHO® Venture Summit, the event for executives active in smart technologies and deep tech innovations will held its 6th edition on 11th & 12th October 2018, in Bordeaux. The event will be chaired by Georges Ugras, Managing Director IBM Venture Capital Group.
In its five previous editions, INPHO® has attracted more than 500 European participants, 50 international keynote speakers and over 80 VCs and corporate funds. More than 60 start-ups have been selected to pitch raising more than 100 M€ (113M$).
INPHO® Venture Summit will be the place to be in 2018 to learn and share with investors, leading companies and start-up shaping the future.
be part of it,
ask for your registration here !