Become a sponsor
---
Download Sponsoring Information File
---
Thanks to our sponsor

Thales is a global technology leader for the Aerospace, Transport, Defence and Security markets.
With 62,000 employees in 56 countries, Thales reported sales of €14 billion in 2015. With over 22,000 engineers and researchers, Thales has a unique capability to design and deploy equipment, systems and services to meet the most complex security requirements. Its exceptional international footprint allows it to work closely with its customers all over the world
---
Organized with the support of

BLUMORPHO is Innovation and Business Maker supporting value creation through acquisition and investment in smart hardware solutions.
BLUMORPHO is working with innovators and entrepreneurs in contributing to the execution of their innovation process and growth strategy while reducing technical, market and financial risks.
Acting on the playground, BLUMORPHO operates in an open innovation framework and provides access to technologies, customers and partners as well as relevant funding while structuring the value chain. This innovation player benefits from a unique expertise inherited from Yole Développement group and structures a marketplace gathering more than 50 000 contacts. Based on its recognized expertise in smart systems, market trends and investment readiness, BLUMORPHO is the trusted 3rd party to create value with all forms of innovation, from technology disruption to new business models.
BLUMORPHO is INPHO partner facilitating business connection between participants and supporting selected start-ups to prepare their 5 mn elevator pitches.
TALENT AGE ASSOCIATES
The digital revolution and globalization are dramatically changing business realities. Talent strategies must innovate and keep up with the dramatic changes that are fundamentally impacting winning business strategies.
---
Partner Associations
Minalogic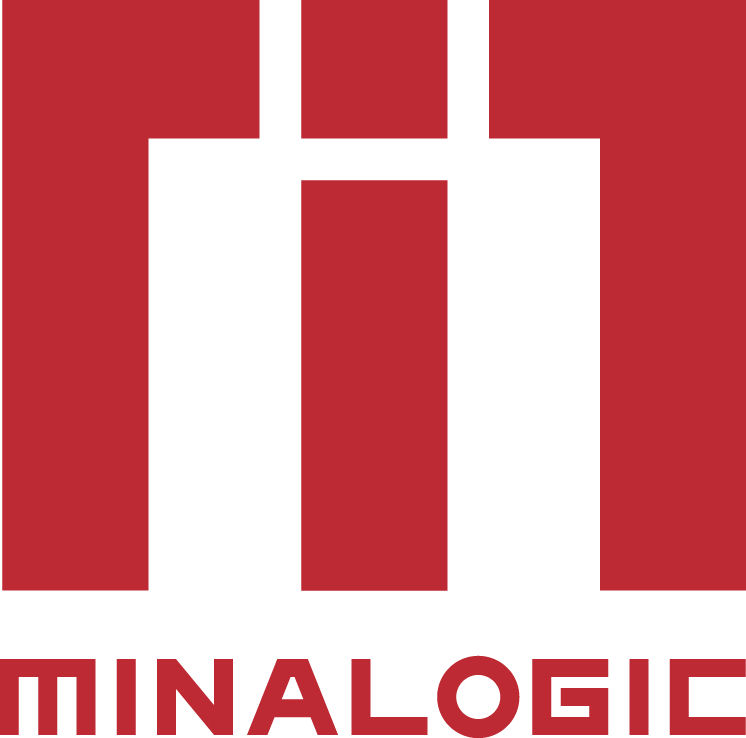 is a global innovation cluster for digital technologies serving France's Auvergne-Rhône-Alpes region. The cluster supports the region's leading innovators by facilitating networking, fostering collaborative R&D, and providing companies with personalized assistance throughout all phases of business growth. The products and services developed by our members address all industries, from ICT and healthcare to energy and advanced manufacturing.
Minalogic was founded in 2005 and today boasts more than 300 members, including 270 companies. The cluster has certified nearly 450 projects that have secured total government funding of €794 million of the more than €2 billion in total R&D spending these projects represent. The 56 projects completed to date have resulted in 37 products (either on the market or in the process of being prepared for market release) and generated €1.25 billion in revenue.
Target markets:
ICT
Healthcare
Energy
Construction
Advanced Manufacturing
Transportation
Sports & Outdoors
Images & Réseaux
has drafted its strategic roadmap in keeping with its main market objectives and the research and development axes needed to assist its members with their development. These ambitious objectives are also rolled out thanks to a strong network in Brittany and the Pays de la Loire and beyond via industrial companies, very small, small and medium sized business and Major Groups, but also actors involved in research and training and all professionals working towards regional economic development.
Application "target core" markets have been defined and will be the backbone of a certain number of actions (watch, prospecting, events, etc.).
The home of the future: covering home automation, telemedecine, home help and energy and fluid management aspects,
The city of tomorrow: around smart districts, smart cities, smart transport, etc.
The training of tomorrow: e and m-learning, digital campus MOOC, usage innovations, digital education, etc.
The health of tomorrow: mass data technologies, home medical supervision, medical imaging, surgery techniques, etc.
The Secured Communicating Solutions (SCS) Cluster
is a French Information Technology world-class cluster established in 2005 and based in the Provence Alpes Côte d'Azur region.
The Cluster is committed to fostering and connecting innovation and focused technologies to target markets in retail, health, consumer electronics, e-government...
It brings together an ecosystem of 300 industrial world leaders, start-ups and small to mid-sized companies, together with academic leaders and research organizations to address the most advanced contactless technologies, networks & mobile services, digital security and identities as well as IoT and Big Data issues.
SCS has helped to attract 850 millions euros of Research and Development investments and provides strategic and business support to over 240 small companies through added value programs and services for business performance and economic growth.
For more information, please visit www.pole-scs.org
Created in 1999, Opticsvalley (OV) is the Paris-Region's network in the fields of Photonics and more widely HighTecg. More than 45% of the national potential in Photonics is located in our region.
Today, Opticsvalley, with a staff of 16 employees, develops support actions for its' 220+ members: SMEs, large corporations and research labs. Through its network animation (over 12000 contacts in enterprises, labs, academic institutions, etc.), information dissemination and support activities, Opticsvalley promotes innovation and contributes to the Paris-Region's economic development. Our strategy is oriented towards Photonics applicative markets. We are highly involved in entrepreneurship and develop various activities towards students and entrepreneurs. Start-ups under 10 years old represent 30% of our members.
OV has developed a specific employment exchange support open to industry and research in the high-tech fields, particularly of optics. OV also provides individual support to SMEs and their development projects, with a tailor-made service & methodology offering analysis, concerted evaluations and action plans.
Furthermore, for a number of years, OV has been partner or coordinator of European projects (6th and 7th FP, H2020), in order to exchange and cooperate with other Photonics and ICT European clusters.
---
Media Partners
---
Supporters
---
Organized by